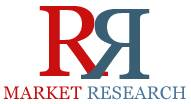 Mobile Value Added Services Market to gain traction due to roll out of 3G and 4G service across globe, along with the increasing penetration of smartphones and tablets.
Dallas, TX (PRWEB) April 17, 2015
Global Mobile Value Added Services Market is projected to register a CAGR of 14.7% between 2015 and 2020 to reach $655.07 billion to 2020 from $330.35 billion in 2015. North America is expected to be the biggest market in terms of market size, while APAC and MEA are expected to experience increased market traction, during the forecast period. Key companies profiled in this research report are AT&T, Apple, Google, Vodafone, Mahindra Comviva, Inmobi, One97 Communication, Onmobile Global Limited, Comverse, and Kongzhong Corporation. The report on the mobile value added services market also provides in-depth analysis of the key players in solutions and services ecosystems with their profiles, recent developments, global adoption trends, opportunities in market, key issues, and future growth potential. The complete report is available @ http://www.rnrmarketresearch.com/mobile-value-added-services-mvas-market-by-solution-sms-mms-mobile-money-mobile-infotainment-and-others-by-end-user-smbs-and-enterprises-by-vertical-bfsi-government-and-others-by-ge-market-report.html .
MVAS solution generates huge revenue opportunity for network operators as more and more number of user access communication, transaction, utility, and infotainment services on mobile. The network operators are adding innovative mobile value added services in their collection to provide an enhanced customer experience and generate new revenue. MVAS solution providers are focusing on agreements, partnership, collaborations, and expansion strategies to compete in this market.
The MVAS Market report will help the market leaders/new entrants in this market in the following ways:

This report segments the market into categories, end users, services, and verticals covering this market comprehensively. It provides the closest approximations of the revenue numbers for the overall market & the sub segments. The market numbers are further split across different regions.
This report will help them better understand the competitor & gain more insights to better position their business. There is a distinct section on competitive landscape, including mergers and acquisition and venture capital funding. Besides, there are company profiles of top players in this market. In this section, market internals are provided that can put organizations ahead of their competitors.
This report will benefit supplier understand the pulse of the market and provide information on key market drivers, restraints, and opportunities.
Order a copy of this research report @ http://www.rnrmarketresearch.com/contacts/purchase?rname=358555 .
Table of Content for "Mobile Value Added Services (MVAS) Market by Solution (SMS, MMS, Mobile Money, Mobile Infotainment, and Others), by End User (SMBs and Enterprises), by Vertical (BFSI, Government, and Others), & by Geography – Global Forecast and Analysis to 2020" Research Report Includes:
1 Introduction
1.1 Objectives of the Study
1.2 Market Definition
1.3 Market Scope
1.4 Currency
1.5 Stakeholders
2 Research Methodology
2.1 Market Size Estimation
2.2 Market Breakdown and Data Triangulation
2.3 Market Share Estimation
3 Executive Summary
4 Premium Insights
4.1 Attractive Market Opportunities
4.2 Mobile value added services Market, By End User, Between 2014-2015
4.3 MVAS Solution Market Size, By Type and By Region, 2015
4.4 MVAS Regional Market
4.5 Lifecycle Analysis, By Region, 2015
5 Market Overview
5.1 Introduction
5.2 Evolution
5.3 Market Segmentation
5.4 Market Dynamics
6 Industry Trends
6.1 Introduction
6.2 Value Chain Analysis
6.3 Porter's Five Forces Analysis
7 Mobile Value Added Services Market, By Solutions
7.1 Introduction
7.2 Short Messaging Service (SMS)
7.3 Multimedia Messaging Service (MMS)
7.4 Location Based Services
7.5 Mobile Email & IM (Instant Messaging)
7.6 Mobile Money
7.7 Mobile Advertising
7.8 Mobile Infotainment
8 Mobile Value Added Services Market, By End User
8.1 Introduction
8.2 SMBS
8.3 Enterprises
9 Mobile Value Added Services Market, By Industry
9.1 Introduction
9.2 BFSI
9.3 Education
9.4 Government
9.5 Healthcare
9.6 Media and Entertainment
9.7 Retail
9.8 Telecom & IT
9.9 Others
10 Geographic Analysis
10.1 Introduction
10.2 North America
10.3 Europe
10.4 Asia Pacific
10.5 Middle East and Africa
10.6 LAtin America
11 Competitive Landscape
11.1 Overview
11.2 Competitive Situation & Trends
12 Company Profiles
12.1 AT&T
12.2 Apple
12.3 Google
12.4 Vodafone
12.5 Mahindra Comviva
12.6 Inmobi
12.7 One97 Communication
12.8 Onmobile Global Limited
12.9 Comverse
12.10 Kongzhong Corporation
13 Appendix
This is a premium research report priced at US$ 4650 for single user PDF license. Inquire for discount on this research report @ http://www.rnrmarketresearch.com/contacts/discount?rname=358555 .
Browse Similar Reports:
"Enterprise Collaboration Market [Solutions (Telephony, Unified Messaging, Conferencing, Collaboration Platforms, Enterprise Social), Services, Deployment, User Types (SME, Enterprises)] – Global Advancements, Worldwide Forecasts & Analysis (2014 – 2019)" is a March 2014 publication of 216 pages and it says enterprise collaboration market to grow from $47.30 billion in 2014 to $70.61 billion in 2019. In terms of geographies, North America and Europe is expected to be the biggest market in terms of revenue contribution, while Asia-Pacific (APAC) and Europe are expected to experience increased market traction, during the forecast period. Companies profiled in this research report are Adobe Systems, Cisco Systems, Inc., Citrix, Google, IBM, Jive Software, Microsoft, Novell, Open Text Corporation, and Oracle. Complete report available at http://www.rnrmarketresearch.com/enterprise-collaboration-market-solutions-telephony-unified-messaging-conferencing-collaboration-platforms-enterprise-social-services-deployment-user-types-sme-enterprises-global-advan-market-report.html .
About us:
RnR Market Research library offers syndicated reports by market research publishers from across the globe. We help you find the most relevant business intelligence from ready-to-buy syndicated market research studies. Not limited to industry reports covering telecommunication, healthcare, pharmaceutical, financial services, energy, technology, real estate, logistics, F&B , media and more, RnR Market Research also offers company data, country profiles, trends, information and analysis on the sector of your interest. (http://www.rnrmarketresearch.com/market-research-reports-publisher ).