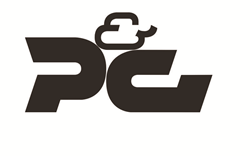 Los Angeles, CA (PRWEB) October 25, 2016
PG Auto Glass announces that it is now providing auto glass repair and replacement to customers in and around the San Fernando Valley area. With this service, area customers can have their vehicle windows restored quickly to restore safety and the look of the vehicle. Car windows can be damaged in many ways, including from road debris, vandalism, break-ins, accidents, and sun exposure. In addition to potentially spreading, car window cracks may necessitate repair or replacement by law if they interfere with visibility on the roadway.
Car window repair is convenient for customers thanks to the mobile auto glass replacement and repair services of PG Auto Glass, which can travel to the homes and workplaces of customers as requested. This way, customers do not need to take time out of their schedules to have repair or replacement performed. The entire process is performed quickly at the preferred location after an assessment is completed to determine service options. PG Auto Glass is now offering these services in the San Fernando Valley area, including Thousand Oaks, Moorpark, Burbank, Pasadena, Studio City, and Glendale.,
Either auto glass replacement or repair may be recommended depending on the size and location of damage. For small cracks that do not go all of the way through the glass, repair may be possible. Auto glass repair involves injecting the crack with a resin bonding agent, which holds the window together after it cures. However, repair does not completely hide the damage. Replacement involves removing the original window and installing OE glass in its place. While this is the more costly option, it eliminates risks of damage spreading, satisfies laws when visibility is affected, and offers the best-looking results.
PG Auto Glass offers auto glass replacement and repair to customers throughout the San Fernando Valley area. With OE glass, the company ensures lasting durability and superior fit for customers requiring glass replacement. Prompt mobile glass replacement and repair services let customers save time when their auto glass is damaged. PG Auto Glass can repair and replace glass on many parts of many different vehicles, including door windows, windshields, vent glass, T-top glass, sunroofs, slider windows, and back windows. Windows for all sizes of cars are available, including coupes, sedans, trucks and SUVs. They also offer glass repair and replacement for municipal vehicles and buses.