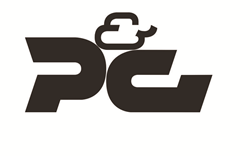 San Fernando Valley, CA (PRWEB) December 20, 2016
Auto glass repair company, PG Auto Glass, announces that it is now offering mobile auto glass repair and replacement services throughout the San Fernando Valley area. The company can travel to the homes or workplaces of customers to perform their window repair and replacement services, making the service convenient for all. PG Auto Glass is also currently offering an online promotion that gives customers $10 off of their auto glass replacement or repair services. Some restrictions may apply. Customers can learn more about this promotion at http://www.pg-autoglass.com.
Auto glass can become damaged in many ways. On the roadway, rocks and other debris sometimes fly through the air and strike windshields. Rapid temperature changes and intense sunlight can also damage windows. Unfortunately, vandalism and theft sometimes result in broken vehicle windows. In all of these cases, prompt repair is prudent. Even small cracks can grow quickly because of road vibration and temperature changes. When damage is large and obstructs the view of the roadway, California law requires auto glass repair. The $10 discount being offered by PG Auto Glass makes prompt repair even more affordable for customers in this situation.
PG Auto Glass provides auto glass replacement and repair for many types of vehicle windows, including windshields, door glass, sunroof glass, RV windows, municipal vehicle windows, and more. The company offers its mobile services to several cities in the San Fernando Valley area, including Westlake Village, Thousand Oaks, Studio City, Moorpark, Burbank, Pasadena, and Glendale. A lifetime guarantee gives customers added peace of mind that their vehicle window repairs will last.
Depending on the extent of window damage, auto glass repair or replacement may be necessary. Repair is only used for very minor damage, such as small cracks that do not fully penetrate the glass. In these cases, repair with resin can be performed by pulling the air out of the crack, filling the crack with resin, removing the excess, and drying the repair. More extensive damage makes complete replacement necessary. As a more involved process, replacement, in particular, should be performed by a professional. The exclusive use of OE glass by PG Auto Glass ensures durability matching that of the windows provided by the vehicle manufacturer.