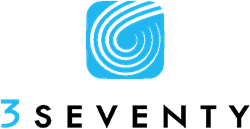 Austin, Texas (PRWEB) February 04, 2014
3Seventy, a leading global provider of mobile engagement solutions, today announced the appointment of mobile industry expert Gregory J. Dunn to the company's board of directors. In this role, Mr. Dunn will help guide 3Seventy's exceptional growth with a focus on streamlining operations and maximizing profitability.
With more than 25 years of wireless industry experience, Mr. Dunn most recently served as a Vice President at SAP, which included global responsibility for Product Innovation and Solutions for its Mobile Services division. During his tenure at SAP and its predecessor company, Sybase 365, Mr. Dunn led the Americas region with direct responsibility for sales and engineering for carrier and enterprise services, growing the company from early inception to its acquisition by Sybase for $425 million in 2006. Sybase was acquired by SAP in 2010.
"We are thrilled to add such a savvy mobile leader to our board of directors," said Teresa Smetzer, CEO of 3Seventy. "I look forward to leveraging the tremendous depth of Greg's mobile expertise, global experience, and business acumen. His demonstrated skill at growing mobile firms will provide a tremendous boost to 3Seventy's success."
Mr. Dunn's extensive experience in the mobile industry includes senior-level sales and marketing positions at Pacific Telesis and Bell Atlantic Mobile/Verizon Wireless, where he led evolutionary advancements in mobility across device and software engagements. A frequent industry speaker and well-known by the analyst community, Mr. Dunn's knowledge and experience in growing market-changing solutions and transforming brand advancement is broadly recognized by industry leaders.
"Companies around the world are rapidly adding mobile engagement solutions to their marketing plans, and 3Seventy's expertise in this arena has been well documented by the client portfolio they serve," said Dunn. "As such, 3Seventy—and the mobile ecosystem—are at a critical growth stage, and I look forward to working with the leadership team to ensure that their innovative approach is a success."
About 3Seventy
3Seventy, a leading global provider of mobile engagement solutions, was founded in 2008 with the vision that the text inbox is the most valuable marketing real estate available—on the world's most significant consumer device. With reach to more than 900 mobile carriers around the world, 3Seventy has successfully deployed thousands of mobile campaigns for companies seeking to improve Customer Relationship Management (CRM) using text. 3Seventy works with leading companies such as Caribou Coffee, AMF Bowling Centers, A&W, KFC, and Special Olympics, as well as software integration partners, advertising agencies, and media partners. For more information, please visit http://www.3seventy.com.