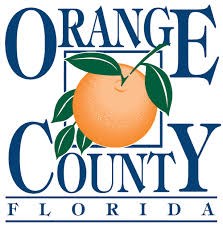 "The solution will allow officials and community members to have peace of mind, with respect to public information", stated Todd Michael Cohan, CEO of MobileGuard.
New York, NY (PRWEB) September 25, 2013
The government of Orange County, Florida has awarded MobileGuard, a New York City based technology company, the bid for its patented compliance solution, which captures, archives and monitors government employees' text messages.
The increasing use of mobile communications in the workforce poses many new challenges to IT managers. In mission sensitive areas, the risk of security breaches and legal infractions are more probable without a way to manage cell phone communications. This challenge is particularly evident in city, county and state governments subject to the open records laws like the Sunshine Law in Florida, whereby all communications of government employees are required to be recorded and accessible to the general public.
The state of Florida is a prime example. Last year, officials of Orange County were accused of violating public record laws by texting during a public meeting, without a system or methodology in place by which citizens could access those text messages. In response, Mayor Teresa Jacobs mandated a text message recording and monitoring system to be implemented. The solution of choice was MessageGuard (formerly TextGuard) – the flagship product of MobileGuard that captures and tracks text (SMS and MMS) messages. The Orange County leaders agreed to install MessageGuard onto all 2,000 county smart phones. The messages, sent directly from the smart phones, are securely archived in the County's server, ensuring that all data is 100% protected.
Mayor Teresa Jacobs stated, "These changes in our practices are consistent with the high standards we have established for transparency and open government." With MessageGuard now installed, Orange County is in compliance with the Sunshine Law and all SMS messages are recorded and monitored. Todd Michael Cohan, founder and CEO of MobileGuard, stated, "The solution will allow officials and community members to have peace of mind, with respect to public information."
About MobileGuard
MobileGuard is the most experienced provider of mobile communication monitoring and archiving solutions, and ensures compliance with all relevant regulatory bodies. MobileGuard Compliance Solutions provide monitoring, capturing, logging, archiving, supervision and altering of all communication on company mobile devices. MobileGuard's mobile communication compliance solutions are provided as either a hosted platform or in the customer's environment. To learn more about MobileGuard's comprehensive product suite, please visit http://www.MobileGuard.com.
Email: press@MobileGuard.com
Phone: 646.459.4354
Website: http://www.MobileGuard.com