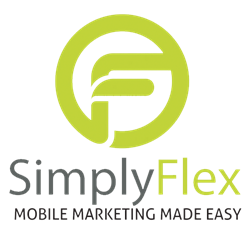 Orlando, Florida (PRWEB) January 03, 2014
In 2014, mobile will be the primary way consumers access the internet. It is critical for businesses to implement an integrated marketing strategy. FlexStarter™ allows its clients to do just that. Today, consumers are touching 8 different sources before making a buying decision, yet local businesses may only be capitalizing on two or three. FlexStarter™ integrates mobile into print ads, radio, tv, online marketing, and social media allowing marketing dollars to work harder and resulting in a better ROI for advertising dollars being invested.
Founder and CEO, Bill Heneghan stated, "Every local business is struggling to keep up and manage the constantly changing world of digital marketing. Mobile marketing is adding a whole new complexity. There are over 4 million businesses with 10 employees or less in the United States and life used to be simple when all they had to do was run a local ad and see results."
"There are so many services that a business has to navigate and many that seem essential to success like SEO, Facebook, Twitter, Yelp, TripAdvisor, FourSquare, Google Places, SMS marketing, and reputation management, the list goes on and on and now add mobile to the mix with apps and optimized mobile websites. It's complicated and moving too fast for most local businesses to keep up with. We have made that simple by creating an affordable solution for those businesses without having to add more staff to handle these necessary services - they can utilize our expertise and technology to make it simple. I am very excited about the release of this product for our clients."
SimplyFlex offers solutions as a subscription service to help business owners increase their online presence, maximize social media, and optimize for the mobile user. SimplyFlex promises increased visibility through local search, social media promotions and contests, as well as mobile website and mobile app development. Packages start as low as $199.00 per month.
The company targets local businesses directly as well as offers reseller opportunities for strategic relationships newspapers, magazines, ad agencies, and blogs to help grow their client base. SimplyFlex offers solutions for restaurants, spas, gyms, bars, nightclubs, service professionals, auto dealers, and retailers.
In addition to FlexStarter™, the company offers Facebook contests and promotions, reputation management, and search engine marketing.
If you'd like more information about this topic, or to schedule an interview with Bill Heneghan, please email Marisabel Wolfinger at info(at)simplyflex(dot)com