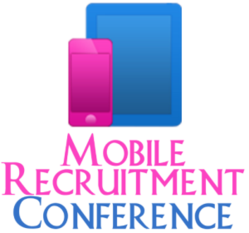 Recruiters have been slow in recognising the needs to the mobile job seeker.
(PRWEB UK) 1 July 2013
Recruiters can't afford to keep ignoring mobile job seekers if they want to attract top talent. That's the view of Mike Taylor, from Web Based Recruitment, organiser of the Mobile Recruitment Conference which takes place in London on the 11th July 2013.
"Recruiters are sending out emails to job seekers on a daily basis promoting their latest vacancies. They are also posting articles and links on their Twitter and Facebook accounts. However, more than half of those emails and posts are being viewed on a mobile device and in the majority of cases the links are going to their websites which aren't mobile-enabled.
Not only is that frustrating for job seekers trying to read the content, it can also have a knock-on effect in terms of what people think of that business and their reputation. Just like any other industry the customer (a job seeker) will go elsewhere (a competitor) if they don't get the right service."
MOBILE RECRUITMENT CONFERENCE PROGRAMME
To help Recruiters understand more about Mobile Recruitment and the different options available, Taylor has put together a conference programme that will literally take a Recruiter who has no prior knowledge of mobile to leaving the conference knowing exactly what they need to do, and how to achieve it.
The expert Mobile speakers on the 11th July include:
+ Alex Kozloff, Head of Mobile for the IAB (Internet Advertising Bureau)
+ Andy Hyatt –Creative & Digital Director – Bernard Hodes Group
+ John Mills – Conversion Manager, Jobsite.
Recruiters will learn the landscape in terms of the current and future usage of mobile, as well as the different mobile options (mobile recruitment apps, mobile recruitment websites and responsive design).
There will also be feedback from Recruiters who have already introduced Mobile Recruitment and they will spend time talking about the journey they have gone through and the challenges they faced along the way. This will then be followed by an interactive Question and Answers session.
JOB SEEKER BEHAVIOUR
"We already know that job seekers want to be able to search and apply for jobs using a mobile device as the major job boards in the UK regularly see 30% of their traffic every month coming from a mobile device. We also know that according to Google, 1 in 5 of all recruitment related searches are carried out on a mobile device (source: 2012 Mobile Recruitment Conference).
Recruiters have been slow to recognise the needs of the mobile job seeker. It really is now time for them to take responsibility and make it easy for job seekers to search and apply for their jobs using a mobile device."
EXHIBITION AREA & SPONSORSHIP
In addition to the conference there is also an exhibition area where delegates will be able to talk to companies and see demonstrations of various mobile related products and services. Any company interested in getting involved as a sponsor should contact Mike Taylor through the conference website.