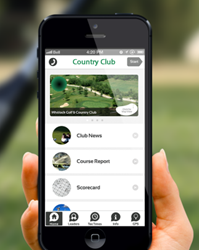 "The more engaged golfers are, the more they will spend."2012 CANADIAN GOLF CONSUMER BEHAVIOUR STUDY (NAGA)
Ottawa, ON (PRWEB) April 30, 2014
Why mobigolf?
Imagine... an extra foursome each week - $5000 in extra mobile driven revenue! And that's just one foursome!
Market
Your app. Your brand. Create Your mobile Community.
Promotional and Event Announcements
Click though Advertising
Mobile Coupons & Deals
Maximize Your Tee Sheet
Communicate
Instantly reach your golfers before they leave home!
Club news
Course reports
Weather Delays
Member Invoices
Keep your golfers informed
Tweet. Share. Like.
Exceptional Customer service all season
Measure
Drive revenue through mobile: GM's & HP's can monitor their ROI
Monthly reports to track revenue
Track Mobile Promotions & Mobile Bookings
Expert Development & Professional Support
Designed to Improve & Innovate
Contact us today for more information before the 2014 season!