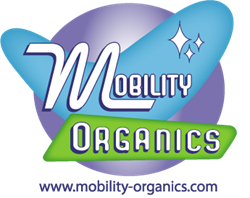 Where were you all my life? I tried everything under the sun… It's not only the ingredients, but the COLORS!
(PRWEB) July 15, 2014
The founders of Mobility-Organics.com saw a lack of high quality Organic Vegan Eco-friendly beauty products readily available, especially for women of color, and asked, "How do women know if the beauty products they use every day contain nasty chemicals, have been tested on animals, or are damaging our environment, all in the name of beauty? Where do women of color find organic, vegan, eco-friendly, cruelty-free makeup with more than a couple of shades available that are appropriate for their particular skin tone?"
The Mobility-Organics.com team has done extensive research to solve the problem of locating Organic Vegan Eco-friendly beauty product lines for both fair skinned women and women of color. With Mobility-Organics.com's new approach, women no longer have to spend hours researching products and can be assured that the products available to them at Mobility-Organics.com have been chosen for quality and performance, and the advancement of environmental and ethical consciousness.
Featuring an exceptional selection of Organic Vegan Eco-friendly beauty products for hair, face, body, fingers and toes, the Mobility Organics Collection at Mobility-Organics.com has women of all colors covered from head to toe.
Starting with the hair, the full line of HED hair products, as featured in Modern Salon, offers the hair Vitamin E and antioxidants while free of parabens and sulfates, and is 100% Vegan and color-protective. HED products provide hair with deeper, faster penetration of healthy, organic nutrients and rich botanical blends, and are appropriate for all types of hair.
Also, SOMA, an Organic, Vegan, Eco-friendly haircare line that incorporates the most sophisticated plant ingredients to give superior results for all hair types.
For the face, the entire line of ZAO Certified Organic Cruelty-Free makeup is certified by Ecocert in the EU and Cosmebio in France. The line has won the reputable Victoire de la Beaute Award and Beyond Beauty Paris award. The French brand is recognized by both professional makeup artists and consumers throughout Europe, South Africa, Singapore, Russia, and Australia, and is now being introduced in the U.S. by ZAO and Mobility-Organics.com. ZAO's extensive makeup line, with shades complementing all skin tones, came in at the very top of the "Ethical Consumer" ratings chart, scoring excellent across the board. ZAO makeup is also completely eco-friendly and all but the lipsticks and pencils, containing Beeswax, are Vegan. Most products are refillable, and are packaged in bamboo cases.
Also for the face, the award winning skincare line, EcoGenics, an exceptional, rejuvenating Skin Care System, providing high quality, natural, paraben free, plant based, Organic,Vegan, Eco-friendly, Cruelty-free skin care. Utilizing Cryolitics to extract and preserve select botanicals that are beneficial to your skin, the result is a silky, soothing, moisture-retaining system so effective it helps to counteract the effects of aging while smoothing and firming skin as it stimulates renewed, healthy and radiant skin cells.
For the body, Mobility-Organics.com chose Bubalina Organics. These high quality products provide women with sugar scrubs, bath and shower gels, hand & body lotions, and a host of other scrumptious body treatments made from the finest, natural, Certified Organic ingredients known to be beneficial to the skin. All Bubalina products are manufactured with environmental consciousness using green power and renewable energy. Packaged in recyclable boxes, all of Bubalina Organics' beautiful box artwork is printed with vegetable-based inks. The products feature a dozen delicious scents including Coconut Papaya, Orange Vanilla, Cherry Marzipan, Acai Berry, Wild Pomegranate, and more.
For fingers and toes, Mobility-Organics.com chose CND Vinylux Nail Polish, a breakthrough polish system that stays fresh for a week. No base coat is involved. Although not Organic, the polish is Vegan and 5-Free (free of Formaldehyde, DBP, Toluene, Formaldehyde Resin and Camphor), dries in less than ten minutes, and requires no cancer causing UV light. Vinylux dries naturally to a flawless finish and strengthens its resistance to chips over time with exposure to natural light.
About Mobility-Organics.com. A dedication and desire to find and share quality, Organic, Vegan, ethically and environmentally conscious products has led to relationships with companies who are also committed to the eco-friendly, organic, and Vegan movement.