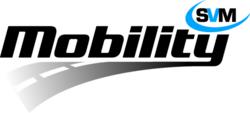 Fort Wayne, IN (PRWEB) July 11, 2013
A disability shouldn't limit anyone from having an optimal driving experience behind the wheel of his or her dream vehicle, which is one reason Mobility SVM is excited to announce its participation in the 2013 National Veterans Wheelchair Games in Tampa.
The Paralyzed Veterans of America and the Department of Veterans Affairs (VA) host the games every other year with the main focus of allowing veterans with disabilities the chance to rediscover their strength through athletic competition with their peers.
At this year's event, Mobility SVM will be showcasing a handicap accessible truck with a driver side conversion. From 9am to 4pm on July 13th, people will be able to explore all of the great features of this vehicle. The event offers insight into how a wheelchair-accessible pick up truck can provide adventure and access to outdoor activities in a way that is uncommon among handicap vehicles.
Mobility SVM understands that a physical disability shouldn't limit one to a life void of exploration, which is why customers are invited to come out and discover the driving experience Mobility SVM provides firsthand. Enjoy the National Veterans Wheelchair Games and make sure to stop by and visit Mobility SVM. Don't miss this chance to learn more about the products and services offered by one of the premier suppliers of wheelchair accessible trucks on July 13th!
Mobility SVM formerly known as GoShichi, was founded in 2009 on the premise that, although a person might need to utilize a wheelchair, many individuals still want the freedom and independence to pursue their interests in outdoor activities through the advantages of a full size truck. This philosophy led to the development of Mobility SVM wheelchair accessible truck conversions. Mobility SVM converts full size General Motors trucks (Chevy and GMC) that are wheelchair accessible from either the driver or passenger's side with a unique platform mobility lift. This allows the driver or passenger to remain in their wheelchair while driving or riding in the truck. This concept has given hundreds of wheelchair-bound drivers the opportunity to have a vehicle that better suits their needs versus a traditional converted mini-van. Through acquisition, Mobility SVM, LLC was established in March 2012. This team is committed to enhancing product quality, consistent on-time delivery, and exceptional customer satisfaction in every handicap accessible vehicle we build.