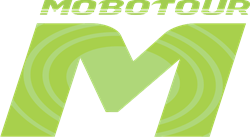 "The most important aspect of our partnership is our shared values and client-centric approach, ensuring we do things that only make sense for our customers." - Dustin Laun
New York, NY (PRWEB) September 12, 2017
Celayix Software and mobotour are pleased to announce a new strategic partnership enabling connectivity between advanced scheduling and touring, which will be showcased at the ASIS 2017 Global Conference held in Dallas, Sept. 25-28th.
The partnership between industry leaders Celayix and mobotour creates the most comprehensive workforce management solution on the market today. Powerful, advanced scheduling and time & attendance capabilities of Celayix have been paired with the user-centered touring/rounds expertise of mobotour. Also included is an integrated user experience that provides real-time reporting, delivering an end-to-end solution.
"We are excited and honored to enter into the partnership with Celayix. It's not every day you're able to work side by side with a company that shows vision, innovation and leads their industry," said Dustin Laun, CEO of mobotour. "The most important aspect of our partnership is our shared values and client-centric approach, ensuring we do things that only make sense for our customers."
Gurmit Dhaliwal, Celayix CEO added, "Celayix is extremely excited about working with mobotour to offer an integrated solution. This partnership will enable us to deliver new, rich features to help our customers become more efficient and reduce costs."
The Workforce Management industry has been growing rapidly. To meet this growth and the changing needs in the market, touring and scheduling go hand in hand. By integrating best of breed solutions, Celayix and mobotour are providing security, janitorial and other industries with the ability to use two leading products while maintaining independence. This not only gives customers the best of both worlds, but ensures both companies develop and release enhancements, to more effectively meet the changing needs of the market.
About Celayix Software
Celayix Software delivers a powerful suite of workforce management tools, including employee scheduling software, time & attendance and employee communication for customers in various industries. Our solutions are designed to meet the needs of small and medium businesses while addressing the complexity of enterprise organizations. Visit the website to see more: http://www.celayix.com
About mobotour
mobotour transforms the mobile workforce technology business model, offering a simple, effective reporting tool that's unmatched in its affordability. It provides anyone responsible for property tours, patrols or rounds the simplest and most powerful tool for real-time, complete mobile workforce reporting. Schedule reports or get notified immediately of critical information including photos, videos, and audio information. Visit the website to see more: http://www.mobotour.com