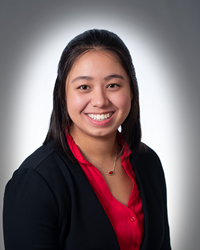 Sumika joins us with a strong research background in the effects of surfactants on mass and heat transfer, enabling her to push the thinking on protecting drug product formulation integrity during transport," said Gary Hutchinson, President, Modality Solutions
HOUSTON (PRWEB) September 09, 2021
Modality Solutions, a full-service, award-winning biopharmaceutical Cold Chain Engineering™ firm, announced that Sumika Stansbury has joined the company as a Consulting Engineer.
Modality Solutions continues to expand its engineering staff to meet the cold chain engineering needs of pharmaceutical companies globally, fueled by the increasing number of drug products that require controlled-temperature transportation and storage. Biologics now represent over 40% of the pharmaceutical pipeline, with the cell and gene therapy market alone forecast to reach $35.4 billion by 2026.
Stansbury's undergraduate research experience—executing tests and analyzing data on the effects of temperature and flow rate changes on heat and mass transfer—serves as an ideal foundation for her new role. She will help biopharmaceutical companies prepare their drug products for the rigors of the cold chain by developing transport validation test protocols, reviewing test validation data, and writing the comprehensive technical reports they rely on for successful regulatory filings. Stansbury also will assist her engineering team colleagues in conducting drug transport risk assessments and developing strategies for mitigating the risks associated with transporting temperature-controlled drug products.
"Sumika joins us with a strong research background in the effects of surfactants on mass and heat transfer, enabling her to push the thinking on protecting drug product formulation integrity during transport," said Gary Hutchinson, President, Modality Solutions. "Her experience in chemical engineering, coupled with her strengths in team-building, project management, and client service, was a real differentiator. Sumika adds a valuable new dimension to our growing team."
"I'm excited to be working in an environment where I can contribute to improving patients' lives, by validating drug product transportation and helping pharmaceutical companies meet their regulatory filing deadlines," Stansbury said. "It's clear that Modality Solutions is building a team that not only has strong technical skills, but also can work well together to meet the client's goals."
Stansbury holds a B.S. in chemical engineering from The Ohio State University and is a member of the American Institute of Chemical Engineers (AIChe).
About Modality Solutions
Founded in 2011, Modality Solutions, a leading biopharmaceutical Cold Chain Engineering firm, specializes in integrating cold chain operations, developing transport validation strategies, supporting global regulatory applications, and global clinical trial operations. By combining the best practices of process validation, systems qualification, and risk assessment, Modality Solutions has earned the reputation of ensuring regulatory compliance, drug product quality, and patient safety. A 2021 Inc. 5000 company, Houston Business Journal Fast 100, Entrepreneur 360™, and Forbes Technology Council company, Modality Solutions staffs a team of Cold Chain Engineers™ who are experts at delivering cold chain thermal packaging design and qualification, conducting transport simulation testing with its Advantage Transport Simulation Laboratory™, and designing controlled-environment logistics solutions.
For more information, please visit Modality-Solutions.com. You can also follow us on LinkedIn.