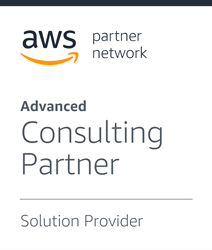 The Mode2 team is very grateful that our hard work and commitment to the AWS ecosystem has been recognized by AWS.
LOS ANGELES (PRWEB) January 14, 2019
Mode2, a cloud services company, announced today that it has achieved the Advanced Consulting Partner status in the Amazon Web Services Partner Network. AWS partners help customers to move their workloads to AWS and to maximize business value from cloud services.
The Advanced Consulting Partner status is a recognition of Mode2's significant investment in their AWS practice, and excellence in working with their AWS customers. To qualify for this status, Mode2 had to meet thorough requirements, which demonstrated their AWS expertise and capabilities. The advanced designation is awarded to less than 10% of all partners in the APN.
Mode2 is a born in the cloud consulting and services business, founded in 2017 to help companies migrate and modernize applications for the cloud. The company's mission is to optimize cloud usage, and evolve software architectures to improve reliability and reduce operational toil.
"Achieving Advanced Consulting Partner status is important for our credibility with clients for more complex projects," said Krystle Khoo, partner and sales manager at Mode2. "As an Advanced partner, Mode2 is now eligible to support more strategic AWS users, and deliver Well Architected reviews to ensure client success. The next step in the partnership will be to focus on building delivery competencies like Migrations and DevOps, and demonstrate our expertise to AWS and our clients."
"The Mode2 team is very grateful that our hard work and commitment to the AWS ecosystem has been recognized by AWS," said Simon Plant, founder and CEO at Mode2. "This milestone is a reflection of Mode2's dedication to help our clients migrate applications to AWS, evolve workloads to cloud native architectures, and benefit from leaner operations and higher developer velocity."
With access to more APN resources and programs, Mode2 hopes to continue building strong partnerships with its clients as they digitally transform their businesses.
About Mode2
Mode2 (​https://www.mode2.com) is a cloud engineering and development services partner that helps U.S. companies to extract the maximum value from cloud native computing and digital transformation. Our mission is to provide expert advice and cloud services that produce outstanding results for our clients in their cloud adoption journey. Mode2 is an Advanced Consulting Partner for Amazon Web Services. Our HQ is in Los Angeles with locations in San Francisco & Bay Area, Portland OR, and New York City.
Press Resources
Mode2 on APN: https://aws.amazon.com/partners/find/partnerdetails/?id=0010L00001qFvxBQAS
Client references: https://www.mode2.com/case-studies/
Blog: https://www.mode2.com/news/
Simon Plant: https://www.linkedin.com/in/simonplant/