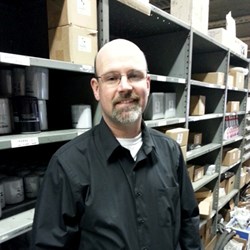 '[Eric] has a clear vision of how Modern can best support our customer base and has the attention to detail necessary to insure we are producing the most value for our customers.'-Paul Farrell, CEO
Bristol, PA (PRWEB) February 20, 2014
Modern Group has announced the hiring of Eric Walker as the organization's new Director of Parts Operations. He comes to Modern with over 34 years' experience in the parts management industry, including 20 years as Parts Director for one of the highest volume Toyota Parts dealerships in the United States.
Eric will be directly involved in the procurement, logistics, and sale of parts inventory. Together with each member of the parts division, Eric will work to ensure complete satisfaction of our lift truck, construction, arborist, power systems and warehouse customers.
"Eric has an exceptional understanding of the parts business," said Paul Farrell, President and CEO of Modern Group. "He has a clear vision of how Modern can best support our customer base and has the attention to detail necessary to insure we are producing the most value for our customers."
"I am looking forward to taking an already successful parts division to the next level," said Eric. "Our goal is to be the best in the industry for each facet of our operation, and with the dedication of each owner of Modern, I have no doubt we will achieve this."
Eric is a graduate of Burlington County Institute of Technology. He currently resides in Burlington County, NJ with his wife and 2 children.