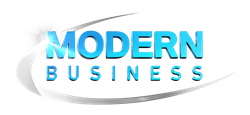 The important work that Madison Region Economic Partnership does to energize and support the region's entrepreneurs is truly inspiring
Coral Springs, FL (PRWEB) March 07, 2017
The Modern Business television show is proud to announce that Madison Region Economic Partnership will appear on its TV program, Modern Business with Kevin Harrington.
Emerging as an important hub for innovation, the eight Wisconsin counties that comprise the Madison Region Economic Partnership produce leaders in fields like agriculture, food and beverage, biosciences, information technology, healthcare, insurance and advanced manufacturing. The region is home to an ever-increasing number of incubators, accelerators and makerspaces, such as Sector67, gener8tor, 100state, the Janesville Innovation Center, the Whitewater Innovation Center and the most recent entrepreneurial hub, StartingBlock Madison.
"Our collaborative environment affords entrepreneurs access to a strong pool of mentors, resources and networking," says Paul Jadin, President of the Madison Region Economic Partnership. "Additionally, a growing presence of venture capital delivers the financial resources needed to take ideas to the marketplace."
"The important work that Madison Region Economic Partnership does to energize and support the region's entrepreneurs is truly inspiring," says the Executive Producer of Modern Business, Douglas Scott. "This is exactly the kind of story that I envisioned for Modern Business, and I'm proud to bring it to American homes through our television series."
Less than an hour from Chicago, the Madison Region includes the counties of Columbia, Dane, Dodge, Green, Iowa, Jefferson, Rock and Sauk. This is a place that defines itself by innovation.
For more information about Madison Region Economic Partnership, please visit http://www.madisonregion.org.
View Madison Regional Economic Partnership TV Segment on Modern Business with Kevin Harrington https://www.youtube.com/watch?v=zLK56sQPR6g
About Modern Business:
Modern Business with Kevin Harrington scans the nation and the globe for interesting news about business, industry and lifestyles, seeking out informative and inspiring stories that will make essential, entertaining television. Available for viewing nationally and regionally on many popular television networks, Modern Business shines a spotlight on what is destined to be the next hot topic of conversation, the latest "must have" product or service, or an emerging life-changing solution.
About Kevin Harrington:
As the inventor of the infomercial, founder of As Seen on TV and one of the original Sharks on Shark Tank, Kevin Harrington has worked with some of the world's biggest celebrities and launched some of the best-selling DRTV campaigns in history. Since producing his first 30-minute infomercial in 1984, Harrington has been involved in over 500 product launches that have resulted in over $5 billion in sales. Now, in his latest venture with Modern Business, Harrington is on the hunt for the best new products and ideas, bringing them to homes everywhere through informative, engaging segments, introduced by the Shark.