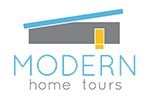 We make modern architecture the star, and scratch the curiosity itch of every neighbor.
Austin, TX (PRWEB) September 03, 2013
On Saturday, September 7th, Texas-Based Modern Home Tours launches their 2013 National Fall Tour season with the Austin Smarter Spaces Tour in Texas and the second annual Seattle Modern Home Tour in the Pacific Northwest. In the months that follow, residents in Vancouver (Canada), Chicago, Denver, Los Angeles and Fayetteville, Arkansas, will enjoy tours of standout private homes in their area that exemplify modern living and architectural design.
"There is something so captivating and awe-inspiring about modern architecture," says Modern Home Tours co-founder Matt Swinney. "Our mission is to bring the love of modernism we have to the residents of every city we visit."
Modern Home Tours' events benefit many groups in the area. For the local architects involved, the tours are a rare opportunity to showcase their work in a city-wide living gallery of architecture. The generous homeowners who open their doors for the day get a brief time in the spotlight to show off their amazing modern dwellings.
But Swinney says it's the tourgoers who really get something unique: "Everyone has a home in their neighborhood that they take a second look at each time they pass by. You find yourself saying, 'I wonder what that house is like inside.' Our tours provide what may be your only chance to get that answer - to see it up close and in person. We make modern architecture the star, and scratch the curiosity itch of every neighbor."
Modern Home Tours co-founder James Leasure adds, "Modern ranges from mid-century updates to contemporary clean-lined boxes, and it perfectly embodies today's lifestyle choices. We want to entertain those that already love modern, but also to educate those that may not yet appreciate these homes and all they have to offer."
Modern Home Tours also makes an effort to partner with a local non-profit organization in every city visited. The partnering charity helps staff the event in exchange for a small donation and the opportunity to use the tour as a fundraising vehicle.
The cities and dates of the Modern Home Tour 2013 National Fall Tour are:

Each Modern Home Tour takes place on a Saturday, between the hours of 11AM and 5PM local time. Tours are self-guided and consist of 5 to 8 modern homes throughout the area, but all within easy travel distance. All are invited; children under 12 can accompany their parents for free.
For more information, or to find out when Modern Home Tours may come to your area, visit http://modernhometours.com.
About Modern Home Tours, LLC: Based in Austin, Texas, Modern Home Tours, LLC was founded by partners Matt Swinney & James Leasure to introduce Modern architecture and living to people across the nation. Through fun and informative tours in dozens of cities across the USA and Canada, we invite people into some of the most exciting examples of Modern architecture and design in the nation. With carefully selected architects, neighborhoods and architecture, our home tours are unlike anything you've ever seen. Not only will you learn about the cutting edge of home design while on our tours, but you might even get an idea or two for your next home project!