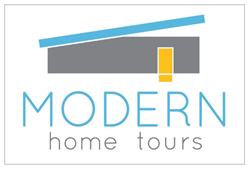 Austin, Texas (PRWEB) January 19, 2015
Modern Home Tours LLC, one of the nation's leading home tour organizers, is ready to bring modern architecture to the public for another year of amazing tours and home exploration. The 2015 home tour schedule includes 12 cities and 12 dates across the US and Canada.
Based in Austin, Texas, Modern Home Tours LLC organizes architecture tours and viewings of some of the most stunning, modern homes in cities across the continent each year. The self-driven and self-paced tours happen just one day a year, and are very often the only chance that residents of the host-city will have to explore some these amazing works of residential architecture.
This year's schedule is planned as follows:
April 11, 2015 -- Phoenix AZ
April 18, 2015 -- Los Angeles CA
April 26, 2015 -- Portland OR
May 2, 2015 -- Seattle WA
May 16, 2015 -- Silicon Valley CA
May 30, 2015 -- city TBD
June 6, 2015 -- Toronto Canada
August 2015 -- Denver CO
September 19, 2015 -- Vancouver Canada
September 26, 2015 -- Houston TX
October 10, 2015 -- San Diego CA
October 17, 2015 -- Santa Fe NM
Modern Home Tours partners with a local non-profit charity in each city to help staff the tour in exchange for a donation to help fund the organization's mission. In addition, partial proceeds from each tour are contributed to the Modern Home Tour Architecture Scholarship Fund, which is being first awarded in 2015.
For more information on Modern Home Tours, to sign up for the newsletter, or to submit a home for a local Modern Home Tour, visit http://www.modernhometours.com.
About Modern Home Tours, LLC: Based in Austin, Texas, Modern Home Tours, LLC was founded by partners Matt Swinney & James Leasure in 2010 to introduce modern architecture and living to people across the nation. Through fun and informative tours in dozens of cities across the USA and Canada, the group invites people into some of the most exciting examples of modern architecture and design in the nation. With carefully selected architects, neighborhoods and architecture, the Modern Home Tours are unlike anything you've ever seen. Not only will you learn about the cutting edge of home design while on our tours, but you might even get an idea or two for your next home project!