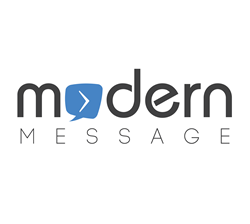 Renters place more importance on what their peers say online, versus what an apartment says about itself.
San Francisco, CA / Dallas, TX (PRWEB) August 07, 2014
Silicon Valley Growth Syndicate, (SVG) a limited partnership fund investing in early stage, tech-enabled companies with revenue, announces an investment in growing startup, Modern Message.
Modern Message is the creator of Community Rewards, an advocacy marketing program built specifically for the apartment industry. The program discovers the top resident advocates living at an apartment and empowers them to create and share influential content about the community through their social networks in the form of a game.
"A good marketing strategy should allow residents to be the voice of the community," said John Hinckley, Co-Founder and CEO of Modern Message. "It's clear that millennial renters place more importance on what their peers say online, versus what apartment says about itself. Providing a fun way to encourage apartment residents to share their influential experiences online is what Community Rewards does best."
The decision to invest came from SVG Co-Founders LW McNutt, Russell Lewis, and Will Bunker, who built the One-on-One Network into the largest dating site on the internet, which is now Match.com. Bunker said, "We like a tightly defined market. Modern Message aims to work with the top apartment management companies in the country and they already have many of them as customers." Indeed SVG has been tracking the company's rapid growth over the past 12 months and said, "Modern Message brings a much needed social media strategy to the multifamily industry, and they have a proven revenue model. We are thrilled to be a part of the excitement. They are our 17th investment and we are impressed with their proven ability to hit their numbers each quarter as they build a profitable company."
Modern Message was founded in 2011 by John Hinckley and Michael Ivey to prove the idea that satisfied resident's are your best marketers. The Dallas-based company has quickly turned this concept into a multimillion-dollar platform that has caught the attention of marketers and investors like SVG.
About Silicon Valley Growth Syndicate
SVG is an investor partnership providing early stage capital to entrepreneurs with developed business plans, complete products and most importantly revenue derived from the market place. Investments are focused in the areas of expertise that include: Consumer E Commerce, SaaS enterprise, mobile, social, transactions / commerce business, subscription models, niche markets, lead generation business, dating, business to business solutions, and cross border opportunities.
For additional information about this topic, please telephone Lee W. McNutt at (214) 537-9311 or email Will Bunker at will(at)siliconvalleygrowth(dot)com.
About Modern Message
Modern Message is based in Dallas, Texas with offices in Houston. The Community Rewards program is the first resident advocacy platform designed to turn residents into marketers for your apartment community through gamification and personalization marketing.
For additional information about Modern Message, please call John Hinckley at (972) 685-0164 or email john(at)modernmsg(dot)com.
###