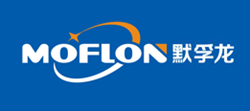 Moflon introduces its range of optical fiber slip rings and standard slip rings
(PRWEB) April 16, 2017
In the past decade the electromechanical industry has gone through a revolution. There are various modernistic designs of slip rings coming up that help the industrialists in managing mechanical work. It is important to buy these products from a reliable professional seller that has been in this field for a long time. There are various companies that have been selling these products online. One of the manufacturers that have been showcasing different types of slip rings through their website includes Moflon.
A slip ring is basically used for electromechanical devices in order to ensure smooth flow of current. The main focus should be on constant rotation and smooth power transmission. In large factories it is important to ensure that electric transmission is handled efficiently without any compromise on security. Most of the buyers are on the lookout for standard slip rings that handle high current, weak current, precision signals and high voltage. The hole diameter of these products ranges from 12.7mm to 210mm. It ensures effective rotation of the motor shaft and the standard rings can be mainly used in gas pipelines.
Moflon has also focused on air slip rings and optical finer rings. These rings have been in demand among the buyers as they are really flexible to use. It depends on the industry one is involved in. Buyers can go through a proper research and have a detailed look at the specifications of the products. They can also check out the reviews provided by the previous buyers and buy the ring that meets their requirements. The website helps the buyers in making a comparison between different slip rings and initiates a smart purchase. The interface size of the air slip ring or the gas liquid slip ring varies between M5, G1/8", G1/4", G3/8" and G1/2.
Another advantage with these products is that they can be easily customized and buyers can get it designed according to his requirements. There is an online chat feature available on the website that helps the buyers to chat with the professionals and get their queries cleared. The working wavelength and fluctuation level of these rings are an important factor. In large industrial areas it is important to use products that have high durability and not lack quality. In the fiber slip ring buyers have the option to choose between single mode and multi mode. There are various modern designs being developed by the company and buyers can stay updated by going through the catalog of Moflon.
About Moflon:
Moflon is a top manufacturer of slip rings. They have been supplying their products to large as well as small industrial sectors. The company has been in this field for a long period of time. To know more about the firm buyers can visit the above-mentioned please visit http://www.moflon.com.