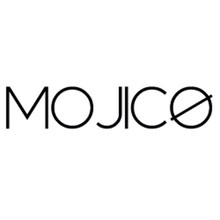 Mojico has revealed they will be hosting a performance-based competition where two lucky contractors will win the opportunity to travel with Roel Mojico to South Africa
(PRWEB) March 20, 2017
Roel Mojico, CEO of successful sales and marketing firm Mojico will be travelling to South Africa in April to attend the country's prestigious sales and marketing awards event. It is a valuable opportunity to network with entrepreneurs, conduct market research and discover more about the sales and marketing industry in an entirely different market.
About Mojico: http://www.mojico.co.uk/about-us/
The early stage entrepreneurial activity rate in South Africa is currently at only 14%, and the rate of established new businesses is relatively slow at only 4.5%. The entrepreneurial activity in South Africa has dropped by 34% since 2013 according to the Global Entrepreneur Monitor. But with these challenges, Mojico report research stating South Africa has become an investment hotspot in recent years, with South Africa becoming a platform for international companies to use when looking to expand into the continent. Mojico has seen first-hand that many South African entrepreneurs have seen the opportunities for business creation, many of whom the firm will meet when travelling there in April.
Mojico has revealed they will be hosting a performance-based competition where two lucky contractors will win the opportunity to travel with Roel Mojico to South Africa. As well as being an excellent opportunity for business development, the trip will also involve some quality R&R time to visit the country's magnificent landmarks and take part in fun activities.
"This will be the trip of a lifetime and an exclusive experience for the winners. Not only will they meet South African entrepreneurs within the industry to learn from, but they will also get to experience a different culture," stated the firm's Managing Director, Roel Mojico.
The firm is expecting this to drive performance and productivity because people can exceed personal expectations when motivated in the right way. Mojico believes that success breeds success so calculate this increase in performance to stretch even beyond when announcing the results.
Mojico is an outsourced sales and marketing firm based in Sheffield. The company specialises in a personalised form of direct marketing which allows them to connect with their clients' ideal consumers in person. The firm believes this face-to-face interaction with customers allows the company to encourage long-lasting and personal business relationships between brand and consumer.
Source: http://www.smesouthafrica.co.za/South-Africas-entrepreneurship-levels-have-dropped-heres-why/