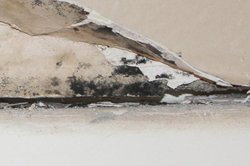 Molderizer kills mold spores from the roots to the tips. Meanwhile, it stated that Safe Shield blocks their return by encapsulating the surface treated.
New York, NY (PRWEB) March 27, 2014
A family health center in Fordham in New York was claimed to have a mold problem, And according to a news post from nydailynews.com, the employees and patients of it fear that they might have been exposed to it. Meanwhile, wanting to help anyone else dealing with a mold problem, My Cleaning Products recommended two organic mold remediation sprays.
In the said news post dated March 24, 2014, it was stated that some 60 of the center's employees with respiratory symptoms believed due to mold were already treated at its own Occupational Health Service. And as it detailed, it was several months ago since they experienced those.
The source of the issue was determined to be the hospital wing that was severely water-damaged, relayed the report. It said that the musty smell from it was first detected last fall.
But employees said that the facility's administration initially denied that there was a mold problem in the building and did not inform the patients about it, the post related. Its officials though responded that timely actions were taken to resolve it, it added.
Here is an excerpt from the post Mold Troubles Patients and Staff of a Fordham Family Health Center by My Cleaning Products.
"The employees and patients of a health facility in Fordham in New York believe that the building exposed them to mold. It was said that some 60 nurses of it have been treated in the center's own Occupational Health Service for a number of respiratory ailments the fungus caused."
"It was last fall when a musty odor was first detected in the building of Montefiore Family Health Center. The source of it and of the mold problem was found to be the severely water-damaged wing of the facility."
My Cleaning Products commented that the employee and patients' concern over the mold issue in the New York health facility is reasonable. After all, mold has been linked to various illnesses, it stated.
However, it said that mold could be prevented and cleaned. And that, it stated, means that its health risks could also be avoided.
But mold spores could still grow despite the preventive measures, said MCP. That's because even just a little moisture could already trigger their growth, it stated. And given that, it asserted that the public must always be ready to kill mold promptly.
Nonetheless, in order to completely get rid of the fungus, My Cleaning Products said that one would need the help of Molderizer and Safe Shield. It stated that they are the best mold remediation sprays anyone could get as they make the process easy, effective and complete.
As it elaborated, cutting the need to scrub hard for hours, Molderizer kills mold spores from the roots to the tips. Meanwhile, it stated that Safe Shield blocks their return by encapsulating the surface treated. And as they contain no harsh chemicals, it added that they also make the whole treatment process safe.
To try them, MCP invites everyone to visit its website at mycleaningproducts.com for the Molderizer and Safe Shield Complimentary Samples.