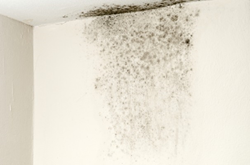 ...unlike most of the home cleaning products, they [Molderizer & Safe Shield] are made with organic ingredients, hence, they leave no residues harmful to anyone's health.
Jacksonville, FL (PRWEB) March 03, 2014
Mold was discovered in Washington County Courthouse. And according to a report from chipleypapre.com dated February 27, 2014, it forced the officials to move the employees out. Meanwhile, to help others avoid the same problem, My Cleaning Products recommended the use of two organic-based mold removal sprays.
The report shared that the building was shut down after the results of a mold test came out in December. It detailed that the testing particularly discovered 12 types of mold in the place with five of them deemed to be immediate health risks.
And so, in order to protect the health of the employees, authorities decided to have them moved out of the building, relayed the report. Temporarily, they were transferred to the annex office of the courthouse and to another county building.
The leaks that led to a standing water at the basement of the building were said to be the cause of the mold problem, the report additionally relayed.
Here is a part of the post Mold Found in Washington County Courthouse by My Cleaning Products.
"The past summer was unusually rainy. And because of it, mold became an even more common problem not just in houses but in many other buildings. Washington County Courthouse was one of those structures that got it bad from its presence.
The rainwater that leaked inside the courthouse building caused standing water in its basement. That, in turn, led to the infestation of the mold spores and other structural problems."
MCP commented that the problem at Washington County Courthouse showed that leaks are very common sources of mold growth. And to prevent them from causing the same problem over and again, it advised the public to immediately get them fixed.
And of course, the mold cleaning must also be promptly implemented, My Cleaning Products stated. That way, the fungus' worst effects could be avoided, it said.
However, for a prompt mold treatment to be implemented, the company said that mold removal sprays are needed. Nonetheless, of all the products available today, it only recommended Molderizer and Safe Shield.
MCP said that the two solutions are the best for a mold treatment as both are safe and effective. It explained that unlike most of the home cleaning products, they are made with organic ingredients, hence, they leave no residues harmful to anyone's health. Also, it stated that hotels, hospitals and mold removal companies had proven that they are efficient.
That's not all. The company cited that the two products offer a complete remediation as well. And as it detailed, that's because while Molderizer kills the mold spores, Safe Shield prevents their re-infestation by sealing the surface.
To prove those benefits themselves, MCP invites the public to get the Molderizer and Safe Shield Complimentary Samples at mycleaningproducts.com.