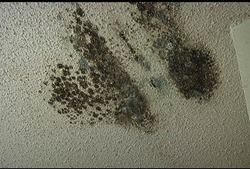 Unlike the majority of cleaning products today, it [Molderizer] doesn't contain harmful chemicals that could further endanger anyone's health.
Gainesville, FL (PRWEB) April 24, 2014
Mold has been a huge and ongoing problem at one government-subsidized housing in Florida. And wanting to help the residents battle it out without endangering anyone's health, My Cleaning Products recommended an organic-based mold removal spray.
Based on a post from alligator.com published on April 23, 2014, the complex is at Gainesville. Particularly, it is at 1515 NW 10th St, it shared.
In the report, it was stated that one resident discovered about the mold problem last year, just months after she transferred to the building. Another tenant relayed that she has been dealing with the fungus since five years ago. However, officials said there is nothing they could do about it at the moment, it added.
The humidity in the building was the likely cause of the mold problem, stated the report. And to give way to the remediation process, shared that affected residents were temporarily transferred to a hotel.
Here is an excerpt from the post Mold Problem Persists in Florida Subsidized Housing by My Cleaning Products.
"Mold threatens health. And the residents of one government-subsidized housing in Florida have been experiencing first-hand some of the illnesses that it could bring."
"The complex in question is at 1515 NW 10th St in Gainesville. One of its residents said that she noticed the problem in the apartment since last year, months after she moved in. But it seems that the mold issue in the place started long before that time as another tenant relayed that she has been dealing with it since five years ago."
Mold is truly a big threat to people's health, My Cleaning Products said. In some cases, it shared that it was even linked to death.
However, though it is a common problem, MCP said that anyone could avoid the worst of mold effects in health and finances. And to do it, it cited that one must stay alert of mold signs and must promptly act on it.
Nevertheless, to really eliminate the fungus, it said that the help of a mold removal spray is needed. Out of the many products though, it asserted that Molderizer is the best.
The company detailed that Molderizer could kill mold from the roots to the tips. And effective as it is, it shared that it cuts the need to scrub hard for hours, thus, making the process easier and faster to finish.
Moreover, it pointed out that the product is organic-based. It stated that it leaves no chemical residues that could be harmful to health, hence, it is safe.
To personally see how well it works, MCP invites everyone to visit its website at mycleaningproducts.com and get a Molderizer Complimentary Sample.