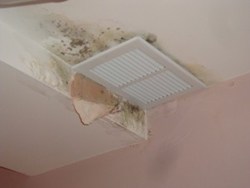 ...Molderizer could kill mold spores quick...Safe Shield could provide mold protection lasting up to four months.
Atlanta, GA (PRWEB) August 02, 2013
Recent rainfalls made mold a major problem in the midst of summer. And according to a report from walb.com, one school in Georgia was greatly affected by it. In response to it, My Cleaning Products suggested the use of two mold removal sprays to help.
As identified in the report, Wilcox County Elementary School was specifically the one troubled by mold, related My Cleaning Products. It said that its opening was particularly rescheduled to give way to mold treatment. Instead of August 01, it detailed that it was moved to August 13.
The school superintendent said in the report that the mold notably affected a few classrooms in the campus, shared MCP. And as discovered by an environmental engineering firm, it relayed that an air conditioning system in the school's kindergarten wing was also found to be infested as well.
Here is a part of the post Georgia School Closed Due to Mold by My Cleaning Products.
"This year's summer is unusually wet. Several states were recently soaked by heavy rainfalls for weeks long. As a result, mold growth became a major problem in the midst of what was supposed to be a dry season.
One Georgia school was among those places troubled by the surge of mold due to the recent downpours. According to a report, it was even shut down so mold removal could be implemented on its areas affected."
MCP said that mold problem is common after a rain, storm or flood basically because of the moisture. But though common, it stressed that the presence of spores is something not to be left alone. Else, it would cause several health problems, it explained.
Hiring a mold contractor is the easiest way to clear mold presence, My Cleaning Products stated. However, it pointed out that it is also the most expensive. So, if the infestation is less than 10 square feet, it suggested mold victims to personally implement the treatment.
The company though specified that before executing a DIY mold treatment, one must first have mold removal sprays. And among the many products for sale, it asserted that Molderizer and Safe Shield are the best to purchase.
As it cited, both products are effective and safe. It detailed that Molderizer could kill mold spores quick. Meanwhile, it stated that Safe Shield could provide mold protection lasting up to four months. And both of them could do that without the help of harmful chemical ingredients, it added.
To prove those things true, it also urged the public to get Complimentary Samples of Molderizer and Safe Shield. It relayed that they are available at MyCleaningProducts.com.