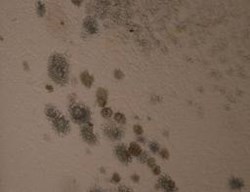 ...those two mold removal products[Molderizer and Safe Shield] are the best for personal remediation process as they are both organic-based.
New York, NY (PRWEB) September 27, 2013
Heavy infestation of mold was discovered in three of Queens' high schools. A report from ny1.com shared the information on its post dated September 24, 2013. In response to it, My Cleaning Products alerted the public of possibly the same problem in their houses. And to be of help, it recommended two mold removal products for a safe and effective mold treatment.
Based on the report, the fungus particularly damaged the trailer classrooms of the affected schools, My Cleaning Products shared. And as it detailed, those schools are Richmond Hill High, Cardoza High and Francis Lewis High School.
It was said in the report that the infestation in the trailers was first discovered in Richmond Hill when its staff Charles diBenedetto asked for an inspection by the teachers' union's health unit, MCP related. That, it added, was followed by the two other campuses.
After the problem was discovered, MCP then shared, as the report stated, that the Department of Education took immediate action. It elaborated that it got the trailers at Cardoza High and Francis Lewis High quickly cleaned for their opening. And for the time being, it detailed that the students of Richmond Hill were temporarily transferred.
Here is a part of the post Mold Discovered in Three Queens High Schools Trailer Classrooms by My Cleaning Products.
"Indoors and outdoors, there are mold spores. If you give them the chance to propagate, no doubt, they would take it. And before you know it, a mold infestation could already be taking over your place and risking your health."
"In three high schools in Queens, that's what happened. Their trailer classrooms were said kept in a bad state. That sustained the growth of mold and so, they were heavily infested by the spores."
According to MCP, mold brings with them various health problems, especially black mold. And so, it stated that such mold problem found in three Queens high school must be prevented from happening at home. To do that, it said that the spores' infestation at houses must be prevented. Or, in the case that they are already in the place, it stressed that they must be immediately implemented.
However, My Cleaning Products said that professional mold treatment is expensive. So, instead of it, it recommended DIY treatment to mold problems not more than ten square feet. Moreover, to make the process effective and safe, it only recommended the use of Molderizer and Safe Shield.
The company asserted that those two mold removal products are the best for personal remediation process as they are both organic-based. The use of them, it stated, does not prose threats to health and the environment. Not only that, it added that they also had been proven effective by hotels, hospitals and even mold removal companies.
Nonetheless, if there's anyone who wants to see it for himself the benefits of them, MCP shared that there are samples one could test. It detailed that those Molderizer and Safe Shield Complimentary Samples are available at MyCleaningProducts.com.