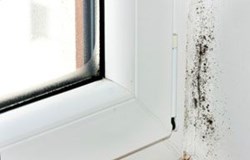 With Molderizer in mold elimination and Safe Shield in mold prevention...the solutions also offer a complete remediation.
Cheltenham, PA (PRWEB) October 18, 2013
Mold closed down more classrooms in Cedarbrook Middle School. News website cbslocal.com related details about it on its post dated October 14, 2013. And in light of it, My Cleaning Products shared some mold removal tips to prevent a mold problem of such extent to help the public.
According to the report, indoor quality tests were implemented recently in 19 classrooms of the school, My Cleaning Products shared. And on October 08, 2013, it said that results revealed a mold contamination in 10 of them.
Due to the presence of the fungus, it was said in the report that the affected classrooms were then scheduled to close on October 14, related MCP. Meanwhile, it relayed that the classes in affected rooms were transferred to other instructional spaces within the building. The district, it added, was also planning a community discussion to solicit feedback about the mold problem.
Below is an excerpt from the post Mold Closes 10 More Cedarbrook Classrooms by My Cleaning Products.
"In September, Cedarbrook Middle School opened two weeks later than the others. That's because of mold. It was also because of it that two weeks after its classes started, part of its cafeteria and its two classrooms were closed. However, the fungus wasn't done just yet."
MCP said that the closure of the affected Cedarbrook classrooms was necessary to protect the health of the students. However, it cited that such step wouldn't be needed anywhere if mold is detected and eliminated early.
So to help, My Cleaning Products advised the public to keep everything dry all the time and to always be cautious of any mold sign. Moreover, it told everyone to prepare mold removal products. It said that those solutions would enable a person to perform an immediate mold remediation that could prevent a massive mold contamination. Consequently, that could save one from huge mold treatment expense and more health risks, it cited.
However, it stressed that the product to use in the process must be not just effective but also safe. And because Molderizer and Safe Shield have already been proven efficient despite their organic ingredients, it asserted that they are the best to get.
With Molderizer in mold elimination and Safe Shield in mold prevention, it added that the solutions also offer a complete remediation.
To anyone who wants to test them, MCP shared that Molderizer and Safe Shield Complimentary Samples are available at MyCleaningProducts.com.