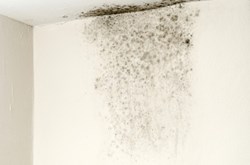 Molderizer kills mold fast and Safe Shield blocks its spores—the solutions are organic-based. Hence, it stated that they are safe.
Tacoma, WA (PRWEB) October 30, 2013
Mold was again discovered in Rolling Terrace Elementary School. And according to a report from washingtonpost.com, it has prompted a county council meeting. In connection with it, My Cleaning Products suggested two organic mold removal sprays that it said could kill mold fast and prevent its comeback.
It was said in the report, posted on October 23, 2013, that the fungus affected about 30 of the school's classrooms and a number of its other rooms last September, My Cleaning Products shared. Moreover, it relayed that parents reported it had caused their kids headaches, asthma attacks, rashes and coughs.
But as stated in the report, the officials said that the problem was already taken cared of, MCP related. Despite that, it shared that a PTA member, Craig Sharman, said on Tuesday night that new spots of mold were found at the school in the last four days. That, it stated, pushed parents to demand more action to solve the problem, which, in turn prompted a Montgomery Council Meeting.
The meeting, based on the report, will hear the parents' concerns and present recommendations, MCP said. And as it detailed, it will be held on Thursday at 2 in the afternoon.
Here is an excerpt from the post Mold Returns to Rolling Terrace Elementary School by My Cleaning Products:
"Mold is a very common problem in houses. And in the past few months, it has also become a familiar headache in campuses, no thanks to this year's unusually wet summer.
Rolling Terrace Elementary School was one of those schools that was recently contaminated by mold. However, compared with other campuses, the fungus seems to have affected it much worse."
My Cleaning Products said that mold could cause physical damages to items and structures. However, it cited that health risks are the worst things that it brings. Because of that, it asserted that immediate mold treatment is an essential process.
Nevertheless, MCP stated that getting a mold removal company's help is not a cost-effective option, especially if the mold problem is not more than ten square feet. And so, instead of it, it recommended the use of Molderizer and Safe Shield.
Those products, it assured, were effective. It said that hotels, hospitals and mold removal companies had already proven that Molderizer kills mold fast and Safe Shield blocks its spores. Apart from that, it pointed out that the solutions are organic-based. Hence, it stated that they are safe.
To prove all that, it urged the public to check them out. It shared that there are Molderizer and Safe Shield Complimentary Samples at MyCleaningProducts.com that everyone could try.