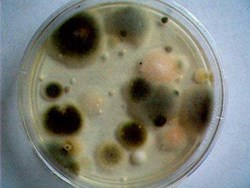 Molderizer and Safe Shield are the perfect help as both are effective and safe.
(PRWEB) November 12, 2013
Mold was recently linked with a new disease. News website nj.com related the story about it on its post dated November 11, 2013. In light of it, My Cleaning Products suggested two organic mold removal sprays to help the public avoid the illness and mold's other health threats.
In the report, it was determined that Parkinson's Disease was the latest illness associated with mold, My Cleaning Products stated. It detailed that a chemical from the mold specie called "mushroom alcohol" was particularly found to cause Parkinson's-Disease-like symptoms in fruit flies. And as it shared, those symptoms include tremors, slow gait, postural imbalance and problems with locomotion.
Besides that, the article said that the chemical was also found to block two essentials genes, relayed MCP. That knowledge, it added, now helps doctors and pharmacists develop a medicine that would protect the genes.
According to the report, Rutgers researchers were the ones who conducted the study, MCP additionally shared. And as it relayed, their finding was then published on Proceedings of the National Academy of Sciences on November 11, 2013.
Below is an excerpt from the post Research Says Mold Causes Parkinson's Disease Symptoms by My Cleaning Products.
"Mold has been associated with a lot of health problems. And recently, another one was added on them – Parkinson's Disease."
"The link between the fungus and the disease was discovered by the researchers from Rutgers, thanks to the notion of sick-building syndrome that all started from New Orleans home of Joan Bennett. Their finding was published on November 11, 2013 in the Proceedings of the National Academy of Sciences."
This recent discovery about mold just gave another reason to prevent or eliminate it, My Cleaning Products said.
However, though in mold elimination, hiring a mold removal company is the best treatment option, it said that it isn't the most cost-effective. It elaborated that although it makes things a lot easier for any mold victim, it isn't budget-friendly.
And so, instead of it, for mold a spread that is not more then ten square feet, it advised a DIY mold treatment. Nonetheless, for the mold removal sprays to use in the process, it only recommended Molderizer and Safe Shield.
MCP asserted that Molderizer and Safe Shield are the perfect help as both are effective and safe. It detailed that hotels, hospitals and mold removal companies have already proven that they work. Moreover, it cited that they are organic-based, so they release no residue harmful to health or the environment.
To try them out, MCP shared that anyone could get Molderizer and Safe Shield Complimentary Samples at MyCleaningProducts.com.