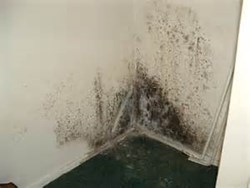 And considering that Molderizer and Safe Shield are organic-based, it asserted that they are the best solutions to use in the process.
Chattanooga, TN (PRWEB) November 26, 2013
A mold contamination was discovered in a Chattanooga Fire Station 8 prompting its closure. And learning about it, My Cleaning Products gave out some mold removal tips how to prevent a mold problem of the same extent in houses.
In a report from timesfreepress.com posted on November 21st, 2013, it was said that the mold was discovered after the firefighters of the station emailed the administration about it, My Cleaning Products shared. And as it detailed, the fungus was found in various areas of the place with its dayroom and downstairs portion affected among others.
To give way to the mold remediation process, the news said that the firehouse might be closed for one month, relayed MCP. It added that the treatment was also expected to cost the fire department $25,000 at least.
For the meantime, the firefighters of Station 8 were relocated to Station 6, MCP relayed based on the report. But Chattanooga Fire Deputy Chief Randy Jacks assured that they would still be able to respond to any fire incident in a timely manner despite the transfer.
Here is an excerpt from the post Mold Found in Chattanooga Fire Station by My Cleaning Products.
"A mold contamination has gotten a Tennessee fire station out of action.
The fungus was particularly found in Chattanooga's Fire Station 8 on Hickory Valley Road. And as a result of it, the 15 firefighters stationed in there were forced to relocate. For the meantime, they were transferred to Station 6 on Bonny Oaks Drive."
Given that mold could bring in various health problems, My Cleaning Products said it is essential to kill mold quick just as the response in Chattanooga Fire Station 8. If prompt mold treatment is not implemented, it stated that one would compromise everyone's health in the contaminated place.
However, in case one chooses to do the treatment by himself, MCP stressed that he must make sure it's not more than ten square feet to protect his health. Moreover, he stated that the mold removal products to use must be safe. And considering that Molderizer and Safe Shield are organic-based, it asserted that they are the best solutions to use in the process.
With the use of them, the company pointed out that one could implement a complete mold remediation process. It elaborated that Molderizer was specifically formulated to kill mold, whereas, Safe Shield was designed to block its spores. And so, the repeat of its contamination is prevented, it added.
When it comes to the products' performance, MCP assured that both are effective too. It shared that hotels, hospitals and mold removal companies have already proven that they are efficient.
Anyone else could prove those benefits true as well, the company said. Those who want to test them, it detailed, could try the Molderizer and Safe Shield Complimentary Samples at MyCleaningProducts.com.