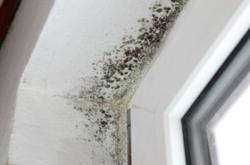 ...the company only recommended Molderizer and Safe Shield. With the two mold sprays, it said that mold treatment could be made effective and safe.
New York, NY (PRWEB) July 05, 2013
Eight months ago, Hurricane Sandy devastated New York. And based on the report from theepochtimes.com, until today, it continues to do so via mold. Wanting to help the storm's victims prevent more mold problems, My Cleaning Products advised the use of Molderizer and Safe Shield. It also offered samples of them to prove that they are a true aid.
In the report posted on July 04, 2013, it was said that 12 Topping St. was one of the Sandy-damaged areas in New York that still suffers from the aftermath of the storm's flood, My Cleaning Products shared. It detailed that the several abandoned houses in the area were now deemed mold infested and considered by people as health threats.
However, the report stated that the health department does not consider the deserted houses as public threats, MCP related. So, until today, it added that they remain and are mold-invaded. And as the news said, the presence of them, along with the mold inside them, troubles the residents, it relayed.
Below is a part of the post Mold From Hurricane Sandy Makes New York Locals Anxious by My Cleaning Products.
"October of last year, New York was swamped by Hurricane Sandy. Lives of the people were put at risk and several houses and establishments were damaged. But the problems it brought didn't just end when the water receded. No thanks to mold, even until today, it has been causing a headache to the residents.
A few months after the super storm made its hit, mold problems started to sprout in houses affected by the flooding. But while others returned to their damaged homes and worked on the cleaning of the infestation, others decided to let nature take its course. Now, those abandoned homes became mold's incubators. And needless to say, that troubles the residents."
According to My Cleaning Products, there are several species of mold that could pose serious health risks. And with the possibility that they are also growing in the reported flooded and abandoned houses in New York, it commented that the anxiety of the residents over it is understandable.
However, the company warned that flooding is not the only thing that could result to mold growing. Exposure to any amount of moisture, it said, could start an infestation. And because of that, it stated that houses are always at risk of being mold-infested.
To eliminate mold, MCP said that an individual has two options – hire an exterminator or implement a DIY mold treatment. It cleared though that the latter should only be attempted if the infestation is not more than 10 square feet. And supposing that it isn't, it recommended the personal mold removal over the hiring of a mold expert. It reasoned that it is more cost-effective.
But of all the mold removal products for a DIY mold remediation, the company only recommended Molderizer and Safe Shield. With the two mold sprays, it said that mold treatment could be made effective and safe. And as it elaborated, that's because with their organic formulation, Molderizer could kill mold spores in seconds while Safe Shield could protect the treated item or surface from their return.
To prove that themselves, MCP urged the public to try the products. It shared that Complimentary Samples of Molderizer and Safe Shield are available at MyCleaningProducts.com.