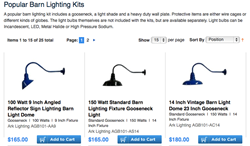 Even when they do reduce their costs, they just take those as increased profits as opposed to passing the savings along to their loyal customers!
Los Angeles, CA (PRWEB) July 21, 2014
The price of a product has a direct correlation with its cost. Wrong.
The price of a product is determined based on the supply and demand of that item. http://en.wikipedia.org/wiki/Supply_and_demand
How does a Mom and Pop shop have the ability to withstand the huge budgets that their corporate competition is bringing into the ring? How can they compete in a down spiraling economy where costs seem to rise year after year?
While mom and pop shops don't have the huge budgets to withstand certain government policies or unstable economic conditions, they do have the flexibility to be creative with the way they spend limited resources. Shareholders of large Corporations want increased revenues, increased margins and increased profits. Therefore, making more money does not result in decreased sales prices for the customer! This very mentality is what small business owners must tap into.
There are those who suggest that mom and pop shops are dwindling due to their inability to provide the same level of service and variety as the bigger corporate competition. However, after speaking to various small business owners, that is only part of the dialogue.
An ALightingStore.com representative recently described "that while shipping costs (on lighting fixtures and electrical products) as well as employment costs rise, the company has managed to reduce expenses over the previous year."
The representative from the online lighting company explained; "Sometimes companies become comfortable and stop trying to figure out ways to reduce costs. Even when they do reduce costs, they just take those as increased profits as opposed to passing the savings along to loyal customers!"
Specifically A Lighting Store has recently re-engaged loyal customers by reducing all of the prices on barn lighting kits as a strategic maneuver to maintain customer loyalty. By sticking with customers interests, the company has been able to reduce its manufacturing costs. True to form, A Lighting Store has passed those savings along to customers with some popular kits priced as low as $165 including shipment.
So while some mom and pop shops are closing, new entrepreneurs are entering the market with innovative ways to reduce costs and keep customers loyal through dedicated specialized service. The market place was once a quaint notion filled with people selling homemade goods and services at the local "town square", then Industrialization pushed people into urban work camps losing all personalization. With a new age of commercialism and the increased exposure to the internet, the individual craftsman and business owner once again has a chance to reach an audience with a relatively low cost.
For more information related to this article, please contact an ALightingStore.com representative.