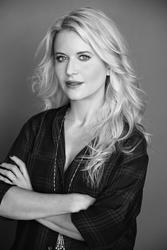 "The entire line is an exposure to many cultures and techniques connected by a common thread." - Katy Repetto
CARLSTADT, N.J. (PRWEB) August 23, 2019
Award-winning designer and innovator Christiane Lemieux and leading floor covering manufacturer, Momeni, Inc., today announced the debut of their partnership. The line will be presented at Fall Market in High Point, North Carolina, October 19-23.
Lemieux et Cie, the namesake design house created by Lemieux, is bringing her astute style to area rugs. The opening line features Lemieux's distinctive aesthetic – drawn largely upon influences from her design education and travels - including Coptic textiles, Moroccan Tuareg mats and Berber rugs, and the Nui shibori (a stitched shibori technique).
Lemieux commented, "We are so excited to partner with the incredible team at Momeni to bring my namesake brand to rugs in the US. Their ability to translate our archive of design and to help execute on a decade of design was unparalleled. With their long and rich history in the rug world and their commitment to craft and quality, the talented and dedicated Momeni team brought our vision to life with a truly beautiful and very personal collection."
Nine distinct qualities and collections make up the line ranging in price point from $399 to $2399 for an 8x10. Each piece is handmade from natural materials such as leather and jute in the Tugart collection and undyed wool in the Rafalla collection. Momeni Design Director Katy Repetto shared, "The entire line is an exposure to many cultures and techniques connected by a common thread. The dusty palette and indigenous-inspired qualities restore and honor the human hand."
As the fourth licensed line to be launched by Momeni, the Lemieux et Cie collection "… design is a result of countless experimental techniques with the goal of conceptualizing a way to curate the globally-sourced craftsmanship, in an authentic and cohesive line. The result is a line with mood that evokes authenticity through craftsmanship and part of the value is not only a beautiful rug, but a sense of historical reference and technique," stated Reza Momeni, president of Momeni.
Created specifically to be sold through brick and mortar retailers, the inaugural line will be made available to consumers in the first quarter of 2020 through individual retailers and furniture stores.
Momeni will host a panel and launch party, featuring Lemieux, Sunday, October 20th from 3-5 p.m. at the Momeni showroom located in IHFC H-345. Further details to follow.
In addition to the Momeni showroom, select designs will be shown in the Sherrill Furniture Showroom at Sheraton Place in High Point.
About Momeni, Inc.
Momeni is a leading manufacturer and importer of fine area rugs and floor coverings. Since 1975 the Momeni family has brought their thoughtful approach to creating beautiful, quality products for the home. The brand currently offers house brand lines as well as The Novogratz, Erin Gates and Madcap Cottage. The Carlstadt, NJ design studio and headquarters is home to the Momeni collection of antique, one-of-a-kind and signature lines of area rugs. Momeni products are available at leading retailers. For news and more information from Momeni, connect via Facebook (http://www.facebook.com/momenirugs), Twitter (http://www.twitter.com/momenirugs) and Instagram (http://www.instagram.com/momeni_rugs) and visit momeni website.
About Lemieux et Cie
Started at London's famed retailer The House of Fraser in 2010 and inspired by the European 20th century, artist's ateliers from the likes of Jean Arp and Brancusi, and small batch production, Lemieux Et Cie celebrates the community of artisans that make the product possible. Whether seen in the evidence of the hand or the imperfection of the materials, this new brand is about the collaboration and celebration between designer and the craftsperson behind each piece. Drawing from almost a decade of doing business in Europe, designer Christiane Lemieux and her team opened up her archives and brought to life inspiration from the historical, the found and the collected. The collection features raw materials, sun bleached accents, dry finishes, white, black and neutrals and antique metals. With details like purposely distressed leather and hand applied finishes, the collection reflects the organic evolution of interiors.