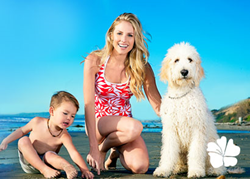 There are so many amazing moms out there with great stories. We really want to be able to share some of those stories with this contest."
Scottsdale, AZ (PRWEB) September 08, 2014
Hapari International announced its latest contest on Thursday via their Facebook page — a "Mommy Makeover" Contest with a grand prize estimated at $1,000.
Fans are eligible to enter themselves into the contest or they can nominate another mom — a sister, friend or neighbor — who they feel is an exceptional and deserving mother. Fans can also vote once per day for their favorite nominee.
The grand prize will include a day at the salon — hair, makeup, and nails — as well as a gift certificate for a shopping spree.
"We love moms at Hapari," said Tasha Carson, Hapari's team lead for design and marketing. "We were founded by moms, so it is only natural that we like to celebrate motherhood! And sometimes a trip to the salon is in order to help a mom feel as beautiful as she looks."
To enter, fans are asked to upload a photo and share a brief story about the mom they are nominating.
"There are so many amazing moms out there with great stories," said Carson. "We really want to be able to share some of those stories with this contest."
The contest is being hosted on Hapari's Facebook page and runs from September 4 - 18. Voting is allowed through September 18. The top vote recipient will join four other finalists for the final round. A panel of judges will review the finalists and select the grand prize winner on September 26.
About Hapari International, LLC: Hapari Swimwear, with offices in Phoenix, Ariz., is in its ninth year of business selling swimwear for the everyday woman. Hapari is an international designer and branded manufacturer of swimwear and provides distinctly beautiful tankinis, bikinis and one-pieces to enhance a woman's natural beauty. In addition to its online store, Hapari has retail locations in Kaysville and American Fork, Utah.