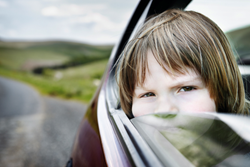 Years from now, these are the photos you'll treasure most.
Fort Lee, New Jersey (PRWEB) August 09, 2013
Compared to most months of the year, August is perhaps the quietest, which can put the pressure on parents to keep kids occupied during the final countdown to a new school year. In the latest blog from online parenting blog site MommyHotSpot.com titled "Day-in-the-life Photos," guest blogger Liz Ernst offers parents a fun option for capturing candid, every day events on camera, and getting the whole family in on the action.
"Parents take a lot of family photos on special occasions like holidays, birthdays and vacations," Ernst says. "So we end up with plenty of shots of our kids ripping open gifts on Christmas morning, singing 'Happy Birthday' at birthday parties, and shoveling sand at the beach or holding a marshmallow in a campfire on family vacations.
"Of course it's important to gets shots of these important moments in our children's lives, but it's just as important to capture the every-day moments in their lives too."
Ernst says that parents should learn to spend a day from time to time traipsing after the family and photographing their comings and goings, snapping away without setting the stage or posing them, but simply capturing moments of kids being kids.
Photojournalists take these types of candid photos every day to capture a moment in its purest form, Ernst says, and these are the photos that evoke raw emotions.
"From the baby's first moments of wakefulness after a nap, to a toddler's discovery of the dog's food bowl, to your pre-teen reading something so intently they're in another world, it's these day-to-day moments that are easiest to forget over the years, and the ones we cherish most when they are captured in photographs," Ernst says.
Another "day-in-the-life" photo option is to arm everyone, even the kids, with a camera or cell phone and have the whole family capture the scenes from their own perspective.
"Some may want to pose certain shots, and you should let each family member choose their own style of photography," Ernst says. "Over time, they can develop a very unique style that makes each subsequent 'day-in-the-life' photo shoot more exciting, more challenging, and more rewarding."
"It will be fun to see everyone's perspective on the family's activities throughout the course of a day - playing, doing chores, talking on the phone - ordinary activities on an ordinary day."
Ernst suggests that parents and kids create a "day-in-the-life" album on a photo-sharing site like Instagram to share images with grandparents, aunts, uncles and friends.
"Years from now, these are the photos you'll cherish most," Ernst says.
Mommyhotspot.com is a great place to find new ideas and get answers to parenting questions, and advice for child raising conundrums. For more information, visit the Mommyhotspot.com website or email info(at)mommyhotspot(dot)com.
About Marble Media LLC:
Marble Media LLC is a creator of high-quality, content-rich blog sites that provide expansive coverage of relevant information to readers who make up a wide range of demographics. The Marble Media LLC team of expert writers covers a wide range of specialties including travel, food, health, fitness, social media, marriage, parenting, technology, weight loss, fashion and much more.
For more information on Marble Media LLC's offerings and advertising opportunities, visit the MarbleMediaLLC.com website, or email sales(at)marblemedia(dot)com.
###