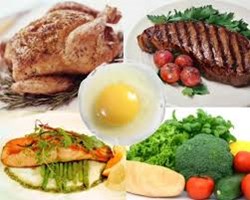 Des Moines, IA (PRWEB) September 17, 2013
A recent study conducted by researchers from the University of California, San Francisco, showed that seniors with anemia might be at higher risk for dementia. Over 2500 people in their 70's were studied for 11 years, and it was found that anemic patients were 41% more likely to develop dementia than those who were not anemic.
Dr. Kristine Yaffe, a professor of psychiatry, neurology and epidemiology at the University of California, San Francisco, who was involved with the study, feels that even though anemia doesn't cause dementia, "given how common both anemia and dementia are in older adults, more attention to the connection between the two is important, and I do think screening older adults for anemia makes sense."
Anemia is typically caused by a diet low in iron and other vitamins. It can also result from chronic kidney disease.
While more research is needed to fully understand the link between the two, this is not the first study showing a correlation between anemia and higher risk for dementia. So what can seniors do to lessen their risk?
If iron deficiency leads to anemia, it is important to eat a balanced diet rich in vitamins and nutrients, and full of iron.
For those over age 60, a healthy diet should include:

Vitamin C, to help the body absorb iron,
Vitamin B, needed for the body to make use of the iron, and
Iron, found in iron-rich foods including egg yolks, leafy greens, kale, and artichokes.
Other foods found beneficial for aging bodies include oranges, berries, tomatoes, eggs, poultry, lean red meats, spinach, dried fruits, lentils, fish and chickpeas.
There are also foods known to block iron absorption, including coffee, tea, soy protein and milk, which should be consumed in smaller quantities if anemia is an issue.
Many seniors find that mobility issues, lack of know-how, economic difficulty, health concerns, and the like stand in the way of eating a diet that helps to combat anemia. When eating healthy foods becomes too difficult on your own, consider help, such as home delivered meals. Mom's Meals offers affordable home delivered meals that are designed specifically for senior health.
Mom's Meals strives to be the leading expert and provider of senior and patient nutrition to help support health and recuperation and nourish independence at home for higher quality living. The company is dedicated to providing fresh-made, nutritious, home-delivered meals to customers nationwide and has specialized in senior and patient care for over 13 years.
Mom's Meals are available for customers on specific diets including heart-healthy meals that are both low sodium and low fat, diabetic-friendly meals with 60 carbs or less, renal meals, and vegetarian and gluten-free choices. Mom's Meals prepares, packages, and delivers ready-to-heat and eat meals directly to a customer's door anywhere in the United States. To order Mom's Meals, or for more information, call 1-877-508-6667.