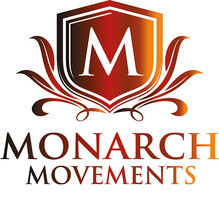 A lot of people talk the talk but don't walk the walk.
London (PRWEB) September 20, 2016
Hosted at the Lancaster London Hotel, a 4-Star luxury hotel with views over London's Hyde Park, the leadership conference was attended by sales and marketing professionals from all over England. Commencing at 10.00am in the hotel's Westbourne Suite, the day's events began with an introduction, the announcement of industry achievements and a brief seminar on business development. After the morning introduction, the afternoon session saw the attendees split into two sections, section one was specifically designed for individuals that are new to the direct marketing industry and section two was comprised of more experienced entrepreneurs. Topics covered for the group in the first section - where Monarch Movements' Managing Director, Damian Crofts was announced as a keynote speaker – included: mastering marketing and sales basics, goal setting, entrepreneur vs. employee mentality, mastering the art of leadership and the importance of student mentality, work ethic and attitude.
About Monarch Movements: http://www.monarchmovements.co.uk/about-us/
Mr Crofts was asked to speak on the topic of goal setting, something which he is very passionate about. "The power of goal setting should not be under-estimated. Having a goal to work towards is imperative. Something I strongly believe in is remembering the bigger picture and setting goals is a necessary process in order to achieve the bigger picture," said Damian Crofts.
During his speech, Mr Crofts outlined the three main reasons for setting goals.
1) Goals keep you moving forward
Writing down a goal provides a set date for accomplishment and gives people something to work towards and keeps them moving forward. "Since I started the entrepreneurial journey I have written weekly goals. It has become a part of my routine every Sunday and it is something that I encourage the contractors at Monarch Movements to do," said Mr Crofts.
Having goals provides something to focus on, visualise and it helps people to better connect with their inner desires and gives them the motivation and energy necessary to work through difficult periods.
2) Goals make the impossible seem possible
Entrepreneurs generally tend to be big dreamers and have goals that can seem impossible to accomplish. The entrepreneurial journey can be full of ups and downs and it can be easy to become discouraged when goals start to seem insurmountable. Damian Crofts believes the trick is to set proper goals.
Setting proper goals helps to break larger, intimidating aspirations into smaller, more achievable stepping stones, thereby making the impossible seem possible.
3) Accountability
"A lot of people talk the talk but don't walk the walk," said Mr Crofts. The entrepreneur and business owner stated that writing down concrete goals sets a timeline for achievement and allows someone to look back and re-evaluate their progress.
At Monarch Movements they host regular optional workshops for their contractors, outlining how to set effective goals and provide them with the necessary skills and knowledge to follow through on them.
Monarch Movements is a dynamic and cultured sales and marketing firm based in Angel, London. The firm specialises in customer acquisition through face-to-face promotional marketing and sales campaigns. By understanding their clients' customers and target markets, as well as long and short-term goals, Monarch Movements are able to develop unique marketing campaigns that deliver quality results and build brand loyalty. At Monarch Movements, they are supporters of entrepreneurship and they encourage their contractors to take advantage of every opportunity available, such as the conference at the weekend in order to enhance their knowledge and understanding of the industry.