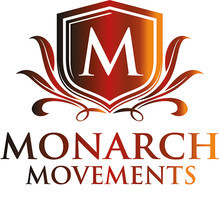 Competition is important, as it is a natural part of life in both business and personal endeavors
(PRWEB) July 06, 2016
At Monarch Movements they have created a culture of competition as they consider competition to be the heartbeat of every successful business. "Competition acts as an incentive to work harder and optimise output, therefore increasing productivity and boosting turnover. It's a win-win," said a spokesperson for the company. The prizes on offer are on a sliding scale depending on office production, ranging from a sky diving voucher and iPad pros to a trip to New York, meaning there will be more than one winner.
About Monarch Movements: http://www.monarchmovements.co.uk/
At Monarch Movements they regularly hold competitions with incentives including cash prizes, gadgets and business trips. Managing Director Damian Crofts believes that competition is important, as it is a natural part of life in both business and personal endeavors. One of the main objectives of Monarch Movements' competitions is to provide recognition for the hard work and efforts of their contractors, which Damian Crofts believes makes them feel appreciated. "At Monarch Movements our people are the key to our success," said Managing Director, Damian Crofts. Unlike many companies where the people they work with are just a number, at Monarch Movements they recognise how crucial their people are to their continued success and it is for that reason they frequently hold competitions such as the Summer prize bonanza.
The firm considers their unique culture where fun meets success to be one of the key components to their success. At Monarch Movements they invest a lot of time and energy into creating a fun, friendly and nurturing working environment where they assist and encourage their contractors to achieve their goals and reach their full potential.
Monarch Movements is a dynamic and cultured sales and marketing firm based in Angel, London. Nothing's says tradition more than a monarchy, and in a modern era even monarchs are evolving with the changing times, and in some cases creating it. Even with all its creativity marketing has stemmed traditions and Monarch Movements is the change. With a young management team that's had incredible success in Europe, the firm has joined their achievements and have their eyes and hearts set on a greater success in London. Monarch Movements have big goals for 2016 as they look to make their mark and work towards establishing themselves as a leader in the sales and marketing industry in the UK. They believe that competition drives productivity and therefore increases turnover, which leads to business growth.