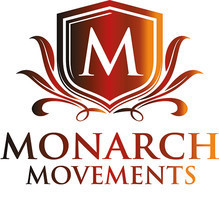 Time away from work is also important for maintaining a good work-life balance
London (PRWEB) October 20, 2016
The 5-star R&R getaway took place from the 13th to the 16th of October and saw Mr. Crofts along with the winners of the firm's internal competition, fly out to Spain's largest canary island, Tenerife to spend 4 days soaking up the sun, surrounded by fellow industry professionals.
About Monarch Movements: http://www.monarchmovements.co.uk/about-us/
The R&R trip provided the opportunity to get away from the hustle and bustle of the office environment and Mr. Crofts is urging all companies to consider hosting an R&R event. "Not only does it provide something to look forward to and work towards, but it also provides some well-earned rest and relaxation," said Mr. Crofts.
During the R&R getaway, Monarch Movements stayed at the 5-star Gran Melia resort. Activities on the four-day getaway included educational business seminars, boat trips, island excursions, sit-down dinners, and relaxing by the pool. The wonderful climate of Tenerife makes it a fantastic destination to travel to all year round with its glorious sunshine as well as both white and black sandy beaches.
At Monarch Movements, they believe that downtime away from the hectic working environment is vital to allow people to recharge their batteries and be able to look at things with a new perspective to be able to go back to work with a fresh ambition and enthusiasm. The firm also argues that time away from work is also important for maintaining a good work-life balance. At Monarch Movements, they promote the importance of achieving a good work-life balance, in order to achieve both business and personal aspirations.
On the getaway, as well as basking in the glorious sunshine, Monarch Movements had the opportunity to interact and build relationships with fellow sales and marketing professionals. The firm believes that building a diverse network of contacts is critical for people to progress their business development. "It was an unforgettable experience and I will definitely be making it an annual event," revealed Monarch Movements' Managing Director, Damian Crofts.
Monarch Movements is a dynamic and cultured sales and marketing firm based in Angel, London. The company specialises in customer acquisition through face-to-face promotional marketing and sales campaigns. By understanding their clients' customers and target markets, as well as long and short-term goals, Monarch Movements can develop unique marketing campaigns which deliver quality results and build brand loyalty.
The R&R getaway to Tenerife was hugely beneficial to those in attendance, allowing them to make long-lasting memories and networking connections.