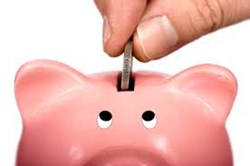 Keeping safe & saving money in 2014 is easy after reading these tips from the experts at alarmsystemreport.com.
Houston, TX (PRWEB) February 11, 2014
The start of a new year always means that people are going to be making resolutions and working to improve their lives, and what better way to improve one's life than by saving money and improving safety and security? The team at AlarmSystemReport.com, a leading consumer resource providing alarm system reviews, including a Protect America review, has put together a list of the top tips to help people save money and be safer in 2014.
1. Consumers should make 2014 the year they finally decide to tackle credit card debt. Take a look at all credit card statements and try to make a plan to get everything paid off within three years. It's also wise to limit credit card usage while paying off these expensive debts.
2. Being organized is one of the best ways to save money, and also ensure there's no fraud going on in financial accounts. Use an app, like Mint, in order to get finances in order and keep close tabs on everything that's going in and out. Mint can combine everything including spending, debt and investments in one location.
3. Start the year by reviewing credit reports and ensuring all information is accurate. Millions of people have inaccuracies on their credit report which can significantly impact their credit and finances. Consumers should take advantage of the yearly opportunity to review credit reports for free.
4. Put a password on smartphones and all other electronic devices. Thieves can use smartphones, laptops and tablets to locate personal information and financial accounts.
5. Clean out old, unused apps from mobile devices, and add passwords to the ones that are used frequently.
6. Contact local alarm system companies to find out about the best home alarm systems. Installing a home alarm system can not only make families safer, but can also help save money on homeowners insurance.
7. Create emergency plans and kits in case of natural disasters. The beginning of the year is the best time to start these preparations. Organizations like FEMA have detailed checklists that families can use to prepare in case of emergency.
8. Consumers should take the start of the year as a time to familiarize themselves with what's covered in their homeowners and automobile insurance policies. There may be ways to save money by eliminating unneeded coverage from these policies.
About AlarmSystemReport.com
Whether a consumer is seeking information about Idaho security systems or Hawaii security systems, it can all be found in one convenient location at AlarmSystemReport.com. The site has an established reputation for providing independent, unbiased reviews, news and industry updates regarding home alarm and security systems, companies and equipment.