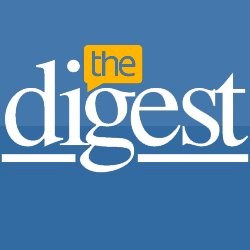 There's no other way to put it: VoIP phones are cheaper, have a higher audio quality, and offer a better overall business phone system than any landline provider can come close to offering.
San Francisco, CA (PRWEB) November 05, 2013
Telephone systems are a vital part of any business, but the money spent to own and maintain one is crippling if left unchecked. A good, efficient phone system utilizes a Private Branch Exchange (PBX) to coordinate incoming and outgoing calls, yet these often cost thousands of dollars on their own and much more to maintain. Between monthly fees, high per-minute rates, and paying for maintenance and tech support, expensive phone systems seem like they're a necessary evil for good business.
However, recent advancements in Internet technology present a much cheaper alternative. Voice over Internet Protocol (VoIP) routes phone calls through a business' already existing Internet connection, instead of through traditional phone lines installed over a century ago. While VoIP technology has been around for a few years, only in recent months has modern Internet developed enough bandwidth to make VoIP the clear victor over traditional telephony. Today's Internet speeds are now fast enough to resolve any and all issues VoIP previously had with call quality or connection, and now they even boast better sound.
There's no other way to put it: VoIP phones are cheaper, have a higher audio quality, and offer a better overall business phone system than any landline provider can come close to offering. To help consumers see why this is true, the money-saving experts at http://www.thedigest.com ranked the 5 best reasons that VoIP saves money, and provides businesses with more, for less. As experts in the field, the writers and researchers of TheDigest can accurately rank the best features of this month's current VoIP options.
1. Hyper-Efficient Call Routing
VoIP works by translating traditional analog phone signals into a digital format, which codifies and compresses the data. A traditional phone call takes up an entire phone line for the entire duration of a call, even when there's only one person speaking or if there's absolute silence. VoIP calls solve this issue by only sending data when there's actually voice information to send, and since they're in such small data packets, they take up very little bandwidth. This results in phone bills that are 50% to 80% lower than similar landline services.
2. Unlimited Local and Long Distance Calling
Another deficiency in traditional telephony is the outdated copper wiring that connects phones around the nation. The reason long-distance calling is normally so expensive is because callers technically "own" the entire stretch of wiring between the two calling locations for the entire duration of the call. By using the Internet, VoIP calls avoid having to interfere with this system, and take geography out of the equation. This is why virtually all VoIP providers offer unlimited nationwide calling as part of their basic service plans.
3. More Free Calling Features
While a regular telephone company will nickel-and-dime subscribers for every single feature beyond their basic calling plans, most VoIP providers decide it's better to just include these features right off the bat. Common included features include voicemail, call conferencing, call forwarding, caller ID, and even IP-based fax and video conference services.
4. Low International Rates
Calling out of country is important for international business, but is normally incredibly expensive, and high per-minute rates force callers to be hasty during deals. VoIP uses direct inward dialing to make calls that appear to originate within targeted countries, resulting in extremely low per-minute rates. Some business VoIP providers even offer a list of certain countries in which they allow unlimited calling as well.
5. Less Hardware
Hosted PBX is a common VoIP feature, which allows businesses to have remote access to an off-site PBX owned and operated by their VoIP provider. Instead of paying the initial investment in a phone system or having to hire a support staff to fix the servers whenever anything goes wrong, businesses can instead pay under $20 a month to turn these issues into someone else's problem. With all of the advantages of a fortune-500 class phone system and none of the downsides, hosted PBX services sound like a pretty sweet deal.
In plain English, business VoIP phone systems are cheaper and better because they rely on modern technology instead of an artifact from the 19th century. Make the switch today, and enjoy calling with the phone system of the future.