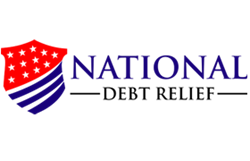 Consumers in their 40s need to closely monitor their payments and make sure that they are settled on time.
Dallas, TX (PRWEB) April 18, 2014
National Debt Relief points out how money concerns of consumers changes over time in an article published last April 14, 2014. The focus of those that are in their 20s or 30s are largely different from those that are already in their 40s. Financial issues that are prevalent for consumer that are in their 40s were discussed in the said article titled Money Concerns In Your 40s: Growing Your Personal Net Worth.
The financial issues that needs to be closely looked at by consumers in their 40s are the following:
Debt Payment - This is a concern for most people and cuts across all age range, race and even gender. But what makes it unique for consumers in their 40s is around the time the recession hit. At this point, the Gen Xers were at the peak of their earning potential. This was closely manifested by their confidence in taking out several loans because of the fact that at that point, the income was good. As soon as the recession hit, they were hit hard because of the inability to pay for monthly financial obligations.
Consumers in their 40s need to closely monitor their payments and make sure that they are settled on time. Missing out on these will only spell more trouble down the road as interests and penalties plus other charges could pile up. This will only lead to bigger debt payments as the months pass by.
Emergency Fund - The article discusses the importance maintaining an emergency fund side by side meeting monthly debt payments. The ideal percentage would be about 20% of the income should go straight to the emergency fund. The article also encourages that if necessary, minimum debt payments be made to free up bigger emergency fund allocation monthly. Looking for additional sources of income is also a great idea in increasing the emergency fund.
Future investments - The third money concern discussed in the article is that consumers in their 40s are not to keen in investing for their future. This is otherwise known as the retirement fund. Gen Xers are a few years away from possible retirement and by that time, being able to live decently and comfortably should be shouldered by the retirement fund. Waiting for a few more years to start saving up for retirement might not amount to a lot for them to even retire early.
These are some of the money concerns that consumers in their 40s would need to look into with time and energy. To read the rest of the article, click on this link: http://www.nationaldebtrelief.com/money-concerns-40s-growing-personal-net-worth/.
The National Debt Relief has helped numerous consumers who have debt problems over the years. The Better Business Bureau (BBB) has continuously given an A rating for the service offered to consumers. Find out how to get out of debt by calling their toll free number 888-703-4948.