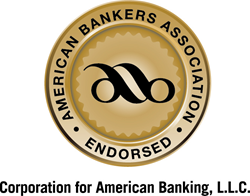 " Money Concepts allows banks to further service their client's needs" John Wolf, Exec. VP
Palm Beach Gardens, FL (PRWEB) February 13, 2015
Independent Broker-Dealer, Money Concepts Capital Corp., has built a national reputation within the banking community by assisting financial institutions to become significantly more profitable, gain competitive advantages and enhance customer relationships.
The Corporation for American Banking LLC, ABA, conducted a review of Money Concepts wealth management and financial planning services and awarded the endorsement in 2008 based on product functionality, customer service, management strength and banker feedback.
"Money Concepts provides a business model for the banking community that enhances customer relationships, attracts new customers, increases income and adds a new profit center while bringing off balance sheet assets under management." said John Wolf, Executive Vice President of the Corporation for American Banking LLC. "The firm's proven turn-key business model provides true ownership of the business and allows banks to further service their client's needs".
About American Bankers Association:
The American Bankers Association is the voice of the nation's $15 trillion banking industry, which is composed of small, regional and large banks that together employ more than 2 million people, safeguard $11 trillion in deposits and extend more than $8 trillion in loans. Learn more at http://www.aba.com.
About Money Concepts®:
Money Concepts Capital Corp. is a privately owned independent broker-dealer and dually registered as a Registered Investment Advisor based in Palm Beach Gardens, FL. Money Concepts® was established in 1979, and its parent company, Money Concepts International, Inc., has a network of approximately 700 financial professional's centers nationwide.
In addition to serving independent advisors, Money Concepts® provides turn-key wealth management services for community based financial institutions and tax professionals. Money Concepts® advisors provide holistic planning and offer a full array of non-proprietary products and services including advisory and alternative investment services.
All Securities Offered Through Money Concepts Capital Corp. | Member FINRA/SIPC
Money Concepts Advisory Service is a Registered Investment Advisor with the SEC
All Non Securities and Non Advisory Products through Money Concepts International, Inc., 11440 North Jog Road, Palm Beach Gardens, FL 33418. 561-472-2000.
For more information, visit http://www.moneyconcepts.com/Independent-Broker-Dealer/Bank and follow us on Facebook, LinkedIn and Twitter.