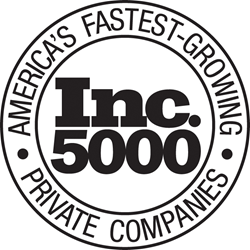 Bank customers are looking for real advice, not just a product"Barry Dayley
Dalas, TX (PRWEB) October 20, 2014
Expanding customer loyalty through holistic wealth management services will be the focus as Money Concepts presents during the American Bankers Association Convention in Dallas, TX. View the program and register
Barry Dayley, CFP®, RFC®, Executive Vice President of Money Concepts International, Inc, will be presenting at a session at the upcoming American Bankers Association Annual Convention in Dallas, Texas. Mr. Dayley will be addressing the how banks can enhance their non-interest income, profitability, and expand customer loyalty, by offering true holistic wealth management services. As bank customers age, the complexities of financial preparation can be daunting. By taking a holistic approach to wealth management services as apposed to a focus on product sales banks can be positioned as the true "wealth coach" with their customer.
Barry Dayley states "Bank customers are looking for real advice, what they should do to achieve their personal objectives, not to just be sold a product." Money Concepts will be exhibiting during the ABA Annual Convention, and presenting "Wealth Management Services for Everyone" presented by Mr. Dayley.
About Money Concepts®:
Money Concepts Capital Corp. is a privately owned independent broker-dealer and dually registered as a Registered Investment Advisor based in Palm Beach Gardens, FL. Established in 1979, and its parent company Money Concepts International, Inc. has a network of approximately 700 financial professional's centers nationwide.
In addition to serving independent advisors, Money Concepts® provides turn-key wealth management services for community banks, credit unions and tax professionals. Money Concepts® advisors provide holistic planning and offer a full array of non-proprietary products and services including advisory and alternative investment services.
All Securities Offered Through Money Concepts Capital Corp. | Member FINRA/SIPC
Money Concepts Advisory Service is a Registered Investment Advisor with the SEC
All Non Securities and Non Advisory Products through Money Concepts International, Inc.11440 North Jog Road, Palm Beach Gardens, FL 33418. 561-472-2000.
For more information, visit http://www.moneyconcepts.com/Bank and follow us on Facebook, LinkedIn and Twitter