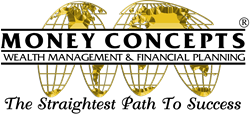 The Straightest Path to Success
Louisville, KY (PRWEB) January 15, 2014
President John Casconi CPM, RPC is a designated Investment Management Consultant with over 20 years' experience managing client assets. Casconi Management serves as an independent professional advisor group through Money Concepts Capital.
"Our mission at the Casconi Management Group is to help our clients achieve financial independence through professional advice, sound risk management, quality investment products and personal efficient service." John is involved in charity work in Louisville, especially with the Kosair Children's Hospital Foundation. John's strong support for education is evident by the establishment in 2004 of "The Casconi Family Foundation" which awards scholarships to students who demonstrate community involvement, leadership and a dedication to academics
About Louisville Award Program
The Louisville Award Program is an annual awards program honoring the achievements and accomplishments of local businesses throughout the Louisville area. Recognition is given to those companies that have shown the ability to use their best practices and implemented programs to generate competitive advantages and long-term value.
About Money Concepts:
Money Concepts International is a privately owned independent broker-dealer based in Palm Beach Gardens, FL. Established in 1979, Money Concepts Wealth Management has a network of approximately 700 financial professionals nationwide including independent advisors, tax professionals, community banks and credit unions.
For more information, visit http://www.MoneyConcepts.com and follow us on Facebook, LinkedIn and Twitter.