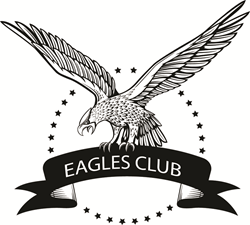 Money Concepts celebrates its 35th Anniversary as an independent wealth management and financial planning firm. Eagles Club Awards were given to 28 individuals.
Palm Beach Gardens, FL (PRWEB) August 09, 2014
Over the last 35 years, Money Concepts has established a collection of independently owned Best Practices to form turn-key solutions for advisors. Money Concepts congratulates the achievements of these advisors reaching the Eagles Club.
Eagles Club Awardees:
1. John C. Anderson – Michigan Region
2. Cheryl A. Boyer – Ohio Region
3. Tyler J. Braun – Liberty Region
4. Gerald Butts – Maine Region
5. Michael W. Carter – Cascade Pacific Region
6. Kathleen J. Clarida – Great California Region
7. Kerry A. Cox – Mid America Region
8. Allan L. Crumes – Bluegrass Region
9. Richard Davis – Hollywood FL Region
10. Julie A. Dillon – Minnesota Region
11. Brian P. Dodds – Jacksonville FL Region
12. Richard Ett – Lowcountry Region
13. J. Suzette Frick – Bluegrass Region
14. Ronald H. Harris – Bluegrass Region
15. Linda Horn Grubbs – Bluegrass Region
16. Gary L. Howard – Ohio Region
17. Christopher V. Kimball – NW Washington State Region
18. Roger Kroll – Midwest Region
19. Stanford A. Lindquist III – Mid America Region
20. Lawrence R. Lund – Mid America Region
21. Robert Moritz – Indiana Region
22. James B. Moss – Indiana Region
23. Stephen R. Norton – Cascade Pacific Region
24. Ray G. Reese – Mid America Region
25. Jonathan D. Stewart – Maine Region
26. Michael C. Story – Mid America Region
27. Susan Sukys – Ohio Region
28. John R. Zeilor – Potomac Region
About Money Concepts®:
Money Concepts Capital Corp. is a privately owned independent broker-dealer and dually registered as a Registered Investment Advisor based in Palm Beach Gardens, FL. Established in 1979, its parent company Money Concepts International, Inc. has a network of approximately 700 financial professional's centers nationwide.
In addition to serving independent advisors, Money Concepts® provides turn-key wealth management services for community banks, credit unions, and tax professionals. Money Concepts® advisors provide holistic planning and offer a full array of non-proprietary products and services, including advisory and alternative investment services.
All Securities Offered Through Money Concepts Capital Corp. | Member FINRA / SIPC
Money Concepts Advisory Service is a Registered Investment Advisor with the SEC.
All Non Securities and Non Advisory Products through Money Concepts International, Inc.11440 North Jog Road, Palm Beach Gardens, FL 33418. 561-472-2000.
For more information, visit http://www.MoneyConcepts.com/Advisor and follow us on Facebook, Twitter, and LinkedIn.