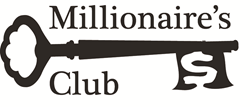 Millionaire's Club Awards were given to 31 individuals during Money Concepts 35th Anniversary Celebration.
Palm Beach Gardens, FL (PRWEB) August 07, 2014
Money Concepts is pleased to recognize an important milestone for 31 advisors during 2013. As an independent advisor, these recipients have successfully created their own business models and effectively serve their clients.
1. John H. Adams Jr. - Mid-Atlantic Region
2. Aaron Boyer - Ohio Region
3. Wayne Brewer - Indiana Region
4. Gaetano Cannata Jr. - Big East Region
5. Frank Cifuni - Empire State Region
6. Danny Cook - Alabama Region
7. Benjamin E. Dodds - Ohio Region
8. Stacey R. Douglas - Mid America Region
9. Anthony H. DuBois - Michigan Region
10. Jay M. Fletcher - Indiana Region
11. Nancy E. Greene - Empire State Region
12. Ben Harvey - Indiana Region
13. Cynthia S. Helman - Ohio Region
14. Mickey P. Jordan - Austin Texas Region
15. James M. Karns - Bluegrass Region
16. Ingrid K. Lamb - Capital Region
17. Steven R. Lazare - San Jose Bay/Monterey/Huntington Bch Region
18. Joshua Levine - Mile High Region
19. Brian P. Lich - Mid America Region
20. Robert E. Miller - Indiana Region
21. James T. O'Brien - Mid America Region
22. Todd Olson - Far North Region
23. Susan G. Peskin - Ohio Region
24. Martin Scafidi - NE Atlantic Region
25. Shawn O. Short - Alabama Region
26. Wendy W. Spencer - Mile High Region
27. Scott N. Steiner - Ohio Region
28. David S. Temkin - Big East Region
29. Kevin S. Turner - Georgia Region
30. Scott Whisenant - South Alabama Region
31. Robert White - Mid America Region
About Money Concepts®:
Money Concepts Capital Corp. is a privately owned independent broker-dealer and dually registered as a Registered Investment Advisor based in Palm Beach Gardens, FL. Established in 1979, and its parent company Money Concepts International, Inc. has a network of approximately 700 financial professional's centers nationwide.
In addition to serving independent advisors, Money Concepts® provides turn-key wealth management services for community banks, credit unions and tax professionals. Money Concepts® advisors provide holistic planning and offer a full array of non-proprietary products and services including advisory and alternative investment services.
All Securities Offered Through Money Concepts Capital Corp. | Member FINRA / SIPC
Money Concepts Advisory Service is a Registered Investment Advisor with the SEC
All Non Securities and Non Advisory Products through Money Concepts International, Inc.11440 North Jog Road, Palm Beach Gardens, FL 33418. 561-472-2000.
For more information visit http://www.MoneyConcepts.com/Advisor and follow us on Facebook, Twitter and LinkedIn.