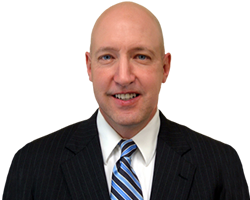 'Paul's experience and comprehensive services are a great fit within our culture,' said Denis Walsh, President.
(PRWEB) January 30, 2015
Paul MacDonald is a Chartered Financial Consultant (CHFC) and a well-known speaker and advisor in the South Carolina Lowcountry. His sound, conservative advice and tax-saving strategies have helped numerous clients grow and protect their retirement assets. Paul retired from the United States Navy Reserve in 2006 with the rank of Commander. He is an active member of his church, President of the Charleston Running Club, as well as Past President of The Lowcountry Senior Network, a group of 100+ professionals providing services to seniors. Paul is an avid runner, recently completing his 30th marathon on his way to completing one in all 50 states and Washington, DC. He lives in Mount Pleasant, SC, with his wife, Connie, and daughters, Ashley & Brittany.
Money Concepts President Denis Walsh states, "We are very excited to have Paul join the Money Concepts family. His experience and comprehensive services are a great fit within our independent culture."
The MacDonald Tax & Financial Group is a comprehensive financial services firm committed to helping you improve your long-term financial success. Their team offers a full range of financial planning, insurance, investments, income tax planning, and wealth management services with over 35 years of combined financial experience.
About Money Concepts®:
Money Concepts Capital Corp. is a privately owned independent broker-dealer and dually registered as a Registered Investment Advisor based in Palm Beach Gardens, FL. Money Concepts® was established in 1979, and its parent company, Money Concepts International, Inc., has a network of approximately 700 financial professional's centers nationwide.
In addition to serving independent advisors, Money Concepts® provides turn-key wealth management services for community banks, credit unions and tax professionals. Money Concepts® advisors provide holistic planning and offer a full array of non-proprietary products and services including advisory and alternative investment services.
All Securities Offered Through Money Concepts Capital Corp. | Member FINRA/SIPC
Money Concepts Advisory Service is a Registered Investment Advisor with the SEC
All Non Securities and Non Advisory Products through Money Concepts International, Inc., 11440 North Jog Road, Palm Beach Gardens, FL 33418. 561-472-2000.
For more information, visit http://www.moneyconcepts.com/Advisor and follow us on Facebook, LinkedIn and Twitter.