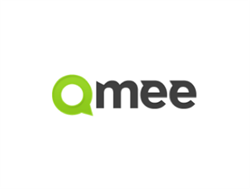 London (PRWEB) May 26, 2015
Qmee, a cash-reward browser app that rewards users for their everyday search behavior, recently surpassed 250,000 users, marking a major milestone for the UK-based company. Launched in the U.S. in May 2013, and with a U.S. hub slated for later this year in Chicago, Qmee has nearly quadrupled its user base in just two years.
"Qmee differentiates itself in the marketplace by building lasting partnerships with our users," said co-founder and CEO Jonathan Knight. "Other sites in the rewards and cash back space have transient users who don't have loyalty to a particular site. Our users are registered, vetted and verified – and come to rely on Qmee as a way to earn extra cash each month."
Qmee was created as a way to democratize the Internet by directly rewarding users for using the service. Knight and co-founder and COO Nick Sutton think Qmee is part of a wider trend that will continue to develop and grow in the States: putting the user back at the center of the Internet, with Uber and AirBnB as recent examples of the trend. Similarly, Qmee connects users with relevant search results that will earn them a cash reward if they click on them, so that both users and businesses get a good deal.
As more companies recognize the need to incentivize the online browsing experience, internet users will become more disenfranchised by the Internet giants' algorithms aimed to steer users to click on links and ads paid for by the highest bidder, rather than what's important to them.
"We created Qmee as a way to give back to our user base – to reward them for searches they're going to do anyway while providing them with the relevant results they're looking for," said Knight. "Our users understand that we're not asking them to modify their behavior or give us access to data that we will then turn around and sell. We're simply providing a path for them to earn a few extra bucks each month for activity they're going to engage in anyway. We've built trust with our users which lends to this consistent growth in our user base."
Qmee.com installs easily into any of the major browsers and rewards consumers for clicking on links to the results they otherwise would click for no reward. When users click on Qmee search results, the user's account is credited with cash micropayments, typically between four and 15 cents. The payments are made in actual currency and can be cashed out at any time to a PayPal account or to one of Qmee's charity partners.
"We're determined to become the leader in the cash rewards space, and hitting 250,000 users is a huge step in the right direction," said Knight. "When we first started out, 250,000 users seemed like an pipe dream – but now that we've hit it, we are confident that we'll be celebrating our next milestone – 500,000 users – by the end of this year."
About Qmee.com
Qmee is a search-loyalty, cash-reward app that allows consumers who make search engine queries to receive better results and also to be paid for clicks into the links they otherwise would select for zero reward. Launched in 2013 by Nick Sutton and Jonathan Knight, software executives who began a friendship through their shared experience commuting by train from London, England, to their suburban towns, Qmee is the fastest-growing search-loyalty application on the Internet. Featuring a true cash bank that allows consumers to withdraw their funds through a PayPal account or to redirect their earnings to local and national charities, Qmee is an innovator in the rewarded-search space. To learn more about Qmee or to register to begin earning reward dollars, visit http://www.Qmee.com.