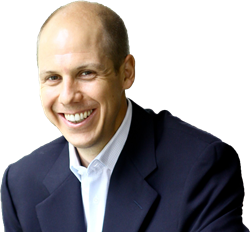 "As the co-founder of a family business who has taken these steps, I can highly recommend Barry Spencer's book." - Rich DeVos, owner NBA Orlando Magic
Atlanta, GA (PRWEB) August 17, 2013
Barry H Spencer a nationally recognized author for his book The Secret of Enduring Wealth, financial educator, consultant to charities, entrepreneur and speaker shared personal and practical insights with Drew Tignanelli and Tim Maurer.
Barry H Spencer was the exclusive guest on the Money Riches & Wealth show broadcasted on Talk Radio 680 WCBM.
The interview tapped into Spencer's personal experience with estate transfer when he was left to handle the estate of his rags-to-riches entrepreneurial father who lost his battle with cancer at the age of 62.
Barry's in-depth knowledge about personal wealth and what motivates people to take action in their planning was a highlight of the show.
The topics that hosts Drew Tignanelli and Tim Maurer, financial industry veterans, focused on related to: what goes wrong in financial and estate planning that leads to regrets for the family; what it looks like to have wealth with no regrets; how to pass on a generational legacy that matters beyond the money; and the steps to take today to more fully enjoy wealth no matter how large or limited the net worth or young or senior in age.
The show's co-host Tim Maurer is an accomplished writer having co-authored The Ultimate Financial Plan with Jim Stoval. This enhanced the shows conversation between Spencer and Maurer especially on the topic of generosity.
"The more a person gives, the richer they become," comments Barry H Spencer who goes on to say, "The idea is counter-intuitive which is a sure sign you're on the right track."
One principle Spencer shared for making wealth about more than money is to see wealth in 3D. The problem most successful individuals and their advisors is they see their wealth from one dimension only – the financial dimension.
A three dimensional view of wealth not only sees the financial aspects of wealth but more importantly the personal and social. Not until there is a three dimensional perspective that the possibilities of wealth planning become clear and actionable.
One statistic discussed on the program is that no more than two out of ten individuals implement financial and estate-planning strategies presented by their advisor.
Having a three dimensional view of wealth leads to nine if not ten out of ten individuals taking action in their wealth planning.
To find out more about Money Riches & Wealth with Drew Tignanelli and Tim Maurer go to http://www.financialconsulate.com/radio-show/.
To find out more about Barry H Spencer and his book call 678-278-9632 or go to, http://www.wealthwithnoregrets.com
##
About Barry Spencer: Barry Spencer is a nationally recognized author, financial educator and speaker whom you may have heard on radio, including WAFS biz1190. Spencer's latest book The Secret of Enduring Wealth, and he is the co-author of Wealth: From Roots of Regrets to Routes of No Regrets, and How To Enjoy A Life Generosity. His published articles include: "When Wealth Is More Than Money," When Generosity Matters To The Family," and "The Two Essentials that Count Beyond Death and Taxes." Barry lives with his wife, Lori, and their two children Hudson and Avery Kate in Alpharetta, GA.