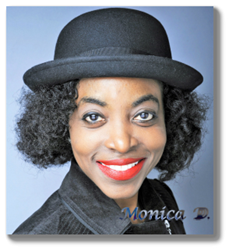 In today's world, a hunter's weapon of choice is surveillance.
New York, NY (PRWEB) May 05, 2016
As its first course of action, Amazon released the paperback #GetASocialMediaPlan: A Social Media Handbook for the Individual on May 5, 2015. The book provides guidance to professionals, entrepreneurs and youth on using social media in a way that protects people's privacy, confidentiality and inherent dignity. This publication will be available through Amazon and compatible with most tablets, mobile phones and e-readers on the book's anniversary May 5, 2016.
"We couldn't be more excited to finally deliver #GetASocialMediaPlan: A Social Media Handbook for the Individual to the digital world for more people," Hardwick says. "Educating our society and future generations are important to me. I look forward to connecting with people and hope they like and learn valuable information from my book."
Ms. Hardwick says the material in the book began as a workshop through her non profit youth centered Bay Area Studios Foundation. The workshop served youth, in Hardwick's hometown St. Petersburg, Florida. During the workshop Ms. Hardwick taught guidelines for upholding boundaries in a social networking environment and how a a simple tweet is not simple at all. It wasn't until later that she learned the information was valuable for families, public figures and entrepreneurs as well.
Ms. Hardwick insists social networking can be a positive tool that fosters professional connections, enriches a knowledge base, and promotes timely communication with friends and family members. However, society must be aware of the potential consequences of disclosing personal information.
In her book, Ms. Hardwick explains that individuals must recognize that it is paramount they create and maintain their own rules and guidelines that will protect both the individual and their family's privacy and confidentiality at all times. Regardless of the mechanism that is being used to transmit the message.
Furthermore, Ms. Hardwick continues say that Social Media is a powerful tool, one with the potential to enhance or undermine the user's career or future and it can impact individuals that are close to the user. Ms. Hardwick wrote #GetASocialMediaPlan: A Social Media Handbook for the Individual with the hopes these principles and guidelines provide a framework for all to maintain proper standards in a world where communication is ever changing and surveillance is at an all time high.